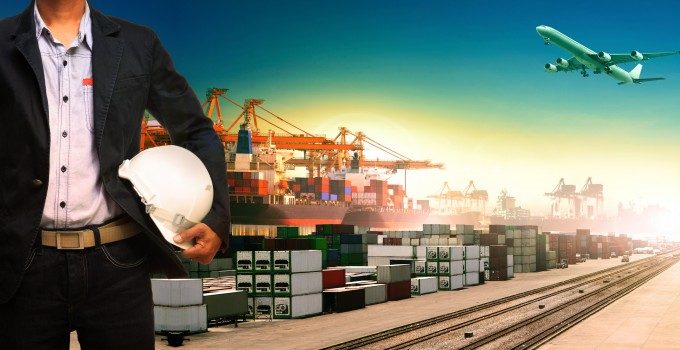 A new Zhengzhou-based airline could soon be on its way. One year ago, in the draft commercial agreement between Cargolux and its soon-to-be shareholder HNCA, it was stated: "HNCA and Cargolux shall jointly incorporate a joint venture airline company based in Zhengzhou, Henan Province, China within 24 to 36 months from the effective date of this agreement."
A feasibility study was to be conducted "as soon as reasonably possible" and completed within a year. That deadline is nearly up.
The agreement was signed in January this year; the study is underway on a joint venture airline to be called, according to CargoForwarder, Cargolux China. They have two years to get it going.
But many questions remain as to how this airline will be structured, its size and its market. Industry players indicate that Cargolux China is most likely to ply Asian and American routes – staying firmly off the Luxembourg carrier's territory.
That could be good for the start-up – if the market when it launches mirrors or betters this year. Statistics soon to be published by Seabury in Airline Cargo Management show that despite lacklustre exports, Americans bought 56,000 tons more laptops, phones, tablets and computers than they did last year, almost entirely from China.
Unfortunately for the Luxembourg-based airline, Europeans did not– the hi-tech trade flown out of China actually decreased.
But the vagaries of the market are well known. Jade, a previous joint venture between a European airline and Chinese partner, was not a success. The carrier's liabilities when it suspended operations in December 2011 were said to be some $707m – higher than its assets of $534m. It fought in a marketplace heavy with spare metal while rates were said to be at an all-time low.
Start-ups require careful timing, but with the long lead time needed, not to mention the potentially long wait it may have for an AOC; it is a hard one to plan for.
Intra-Asian routes are also on the cards as both Cargolux and its Chinese sister would benefit from a feeder service, currently supplied by trucking. But Cathay fields numerous widebodies in the region, while the mainland Chinese carriers offer plenty of capacity. The growth area appears to be in domestic services with smaller freighters – 737s – growing in popularity with the express operators.
But this raises the question of how far Cargolux will move away from its expertise.
According to CEO Dirk Reich, HNCA is happy to let the airline run the show – but does that entail moving to a different aircraft type, which would give fewer economies of scale? That includes a decision on widebodies; should it stick to Cargolux's aircraft of choice – the 747-8F  – or move onto the 777F, with its lower unit cost per kilo? Mr Reich has intimated that he'd prefer to stick with the 747s, which are used on the transpacific by Cathay, Polar and NCA, some more successfully than others. Luckily for the Luxembourg carrier, HNCA "undertakes to provide support…for fleet financing…".
Cargolux is to be the global GSA for the new airline, plus the operational and administrative leader. The draft agreement states it must "assign management and operation personnel".   But with a shortage of pilots in China, and glum relations with its unions in Luxembourg, staff could be another tricky negotiating point.
But if the draft agreement is to be believed, even more could be needed in China. While the partners, states the agreement, "should incorporate" an airline, they must also "consider" entering into other JVs, such as terminal operations, handling, maintenance and pilot training. The Loadstar was unable to speak to the unions in time for publication.
Cargolux itself has also been quiet. It talks publicly only to announce new frequencies to Zhengzhou – in November it goes to six a week.
According to the original plan, once certain annualised tonne milestones are reached, the carrier must up its frequencies. Once, for example, the rate of 30,000 tonnes a year is reached, the airline must increase frequencies from four a week to seven.
As noted in CargoForwarder's article, the Europe-Asia leg has been hard to fill, with only Germany providing sufficient trade. But with the German economy contracting and manufacturers relocating to avoid high energy costs, it could prove even harder. Luckily, subsidies are available, at RMB200,000 ($32,700) per flight with a load above 50 tons, while there is also a one-time reward of the same for airlines starting in CGO, and another RMB200,00 for each international route.
That must be of some comfort both to the Luxembourg carrier and its management, whose eyes are now firmly fixed on China.