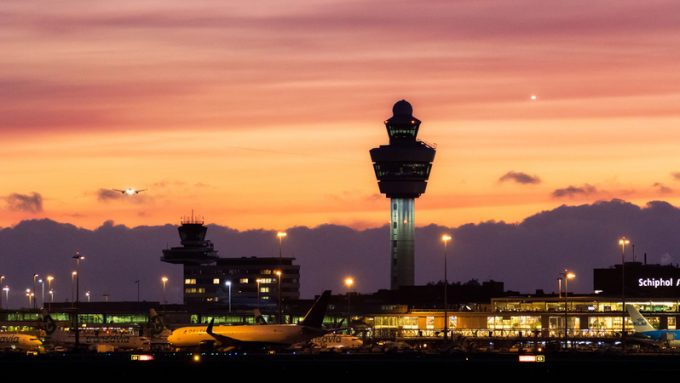 Cargo at Schiphol is again fighting for its place in the airport's business.
Less than three years ago the airport reorganised its structure, merging cargo into its aviation and marketing department. Today it confirmed today it is integrating  cargo activities into Airport Operations – along with all airline business.
Several business areas and departments are being merged this month, resulting in nearly 25% of the management roles lost, including that of cargo boss and aviation and marketing chief Maaike van der Windt.
Schiphol said the changes were a result of the coronavirus crisis and "will allow us to face the future as an efficient and robust organisation".
It added: "We have now entered the second phase of our reorganisation and are in consultation with staff about the new shape of our organisation."
The air cargo community in Amsterdam has expressed concern for the airport – and cargo's place within it.
"The coronavirus crisis is forcing Schiphol to intervene sharply, and this is leading to a relocation of the cargo team," Maarten van As, MD of Air Cargo Netherlands, told The Loadstar.
"We are in discussion with Royal Schiphol Group about the utter importance of a clearly visible and accessible air freight department for the sector.
"Air freight has become an essential source of income for many airlines and ground handlers, due to the coronavirus outbreak and the collapse of the passenger market. In addition, air freight proved itself as a reliable life-line for many companies for their supply chain.
"Air freight is also essential for the restart of our economy and thus clearly has a national interest. This requires extra attention in the positioning of the air freight product within the slimmed-down Schiphol organisation."
Rogier Spoel, of shippers' association evofenedex, added: "It is too early to tell what the effect on the air cargo operations will be. We do know that Schiphol is pushing a strategy to secure its air cargo position, so we will have to wait and see.
"As for now, we are not worried. Every airport has been hit hard by Covid-19, so we have to see in the months ahead if it was the right decision."
The new structure will see cargo, along with route and business development, traffic analysis and forecasting, subsumed into Airport Operations, headed by Miriam Hoekstra-van der Deen.
Bastiaan Kroes, senior manager in Airport Operations, will temporarily oversee commercial airline and cargo-related activities until the new Schiphol structure has been finalised.
Ms van der Windt, who rejoined the airport in 2017 after eight years at Brisbane Airport, said she was proud of the work her team had done, adding that in cargo, despite the crisis, long-term improvement programmes such as Smart Cargo Mainport and the takeover of the Cargonaut platform had continued.
The tight-knit Dutch air cargo community has taken some knocks in past years, starting with the airport reaching capacity and scaling back freighter operations in 2017, to the more recent proposals for a Dutch aviation tax, which would adversely affect freighters.
Cargo volumes at Schiphol, which have declined since 2017, fell significantly again this year, despite freighter movements nearly doubling since May.
Schiphol's decision follows a similar path taken by Frankfurt Airport, which will see freight merged into a unit with passenger development in January. With no seat at the board – or even direct access to a board member – cargo is expected to receive less attention, claim observers. Nearly half the management roles there will be cut.