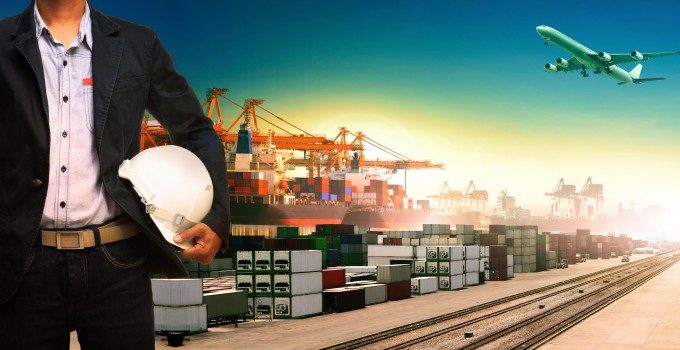 A leading banana shipper has locked horns with the head of Maersk Line's refrigerated business over the challenges posed by the looming retirement of many of the fruit industry's ageing conventional reefer vessels.
Kevin Bragg, managing director of Bonita Europe, which grows bananas in Ecuador and controls 7.8% of the European banana market, said that while most of the key banana trade lanes have been "lost" to container lines, western and southern Europe remain best served by dedicated reefer ships.
Speaking at Cool Logistics Global in Rotterdam, Mr Bragg said: "We've just had the 20-year survey of our vessels and realistically in five years' time they're finished.
"But gaining the confidence to buy into a reefer ship would require us to increase by about 50% our total sales volume in Europe, which realistically in a highly competitive market with flat consumption of bananas is going to be very difficult."
The only ways to surmount this challenge is if European importers clubbed together, merged, or outsource the ship-building task to shipowners – the same interests which are set to pick up the containerised business if the banana shippers fail to find a way of renewing their fleets.
In that light, it is perhaps no surprise that the world's biggest line, Maersk, sees no business case for building dedicated reefer ships.
Thomas Eskesen, who heads Danish giant's global refrigerated business, told Cool Logistics delegates that a variety of factors, including the widening of the Panama Canal, meant he could not justify investing in the ships the banana industry wants.
"We talk to most of the big banana shippers, and the big question is: do they need flexibility on sourcing or are they prepared to commit to us for five years? Most of the customers can't answer that on a five-year or 10-year basis, so it would be very gutsy for me to commit to a single trade lane initiative.
"We don't know what ships we need 20 – or even seven – years from now, so to go and custom-build ships for a trade lane where the Panama Canal widening is right around the corner? One of these very smart carriers may have the idea to put a very big ship there. Then, if cost is the name of the game, you're going lose your business model because these [reefer] ships are not even in the same ballpark of competing on cost.
"Then you have the Costa Rica terminal coming on. If you can go through those motions and defend the investment to the board, okay, but we would find it hard to custom-build ships for the west coast of South America."
Regardless of the dimensions of the Panama Canal, in the banana business there is a limit to the efficiency of deploying ever-larger ships, replied Mr Bragg, and doing so will create logistical headaches in producing countries.
"Bananas grow 365 days a year but they don't pop out at once to be loaded in one day. This whole issue of bigger vessels and containerisation means you're going to get huge additional costs starting to build up in producing countries.
"Very quickly you'll find yourself having to cut bananas two weeks in advance just to fill up this massive, wonderful ship. There is a limit and we're probably pretty fast-approaching it. It starts to get to a ridiculous instance where the ability to ship large amounts is not actually matched by production."
Cool Logistics delegates heard that the entire population of Belgium ate 1% less food in 2012 than in 2011, which suggests that the 50% boom in European banana sales required by Bonita to justify ship-building will remain a distant prospect for some time.
And if Maersk's attitude to the banana trade reflects the internal view of other shipping and logistics providers, mergers and joint ventures seem the only viable alternatives.
"We do need to find a way, via a joint-venture company called, say, Dole-Bonita or Fyffes-Chiquita, or dare I say it – what has to happen in this industry is consolidation. There is something like 200 importers of bananas in the EU. In the US it's seven or eight. In the EU I think we're going to see that consolidation and that's probably what's going to drive larger reefer ships," Mr Bragg added.