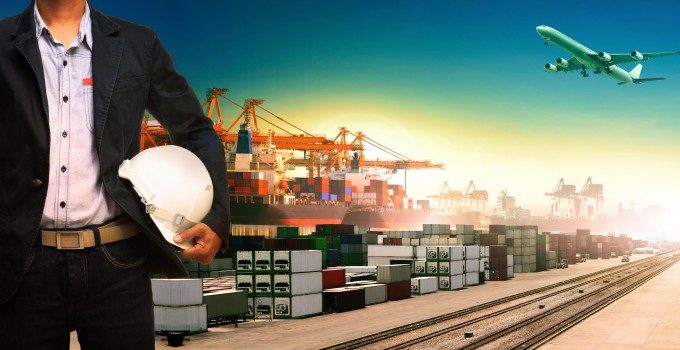 "Egypt's gift to the world!" posters proudly proclaim at the arrivals hall of Cairo International Airport.
While much of the international shipping community's attention in the past few years has been on the Panama Canal expansion and plans for a rival canal through Nicaragua, Egyptian president Abdel Fattah el-Sisi this week opens an expanded Suez Canal, just a year after announcing the project.
The new canal will, effectively, allow convoys to pass both north and southbound simultaneously. Hitherto, the canal could only have traffic heading in one direction, limiting transits to one northbound convoy and two southbound each day. Southbound convoys would anchor at Bitter Lakes, an open expanse of water which is part of the canal, to allow a northbound convoy to cross.
One of the key advantages to shipping of the new canal is that the transit time for southbound convoys will be reduced from 18 hours to 11 hours.
"Eliminating that bottleneck at Bitter Lakes is very important," Maersk Line Egypt MD Mohammad Shihab said in Cairo today. The capacity of the waterway will increase from 49 vessels per day to 97.
Maersk is the canal's largest customer, paying the Suez Canal Authority (SCA) around $523,000 per transit, with an annual bill of $729m for 1,400 transits annually. This represents around 14% of the SCA's revenue, while the SCA itself is the Danish carrier's single largest supplier.
The expansion could also prove a considerable fillip to the Egyptian government's plans to develop the Suez Canal Zone, a vast area adjacent to the waterway that is to be turned over industrial and logistics activity.
At its heart is APM Terminals' Suez Canal Container Terminal (SCCT), which in its 10 years of operation has carved out a healthy business as one of the Mediterranean's most important transhipment ports, but still has a relatively small share of Egypt's import and export volumes, largely because of its location on the eastern side of the canal.
Klaus Holm Laursen, SCCT chief executive, said today he expected President Sisi to also use the opening ceremony on Friday to formally announce the dredging of a new side-channel at Suez's Mediterranean entrance, which will remove another bottleneck at the entrance of the canal.
Currently, ships calling at SCCT have to be part of a convoy and the dredging of a new access channel will remove that need.
Mr Laursen said: "The side-channel will increase the ability to do business in Port Said East Port [where SCCT is located]. If Egypt does not go ahead with this we will not be able to handle any more traffic there."
In the original concession document between APMT and the Egyptian government, the new channel was due to have been completed by 2012, but was delayed due to the political and social upheaval that befell the country in 2011.
"Having this channel is a very significant part of our business case, and if this isn't fulfilled our business case looks very different, and a lot worse, and a major part of the East Port plan won't be able to fly," added Mr Laursen.