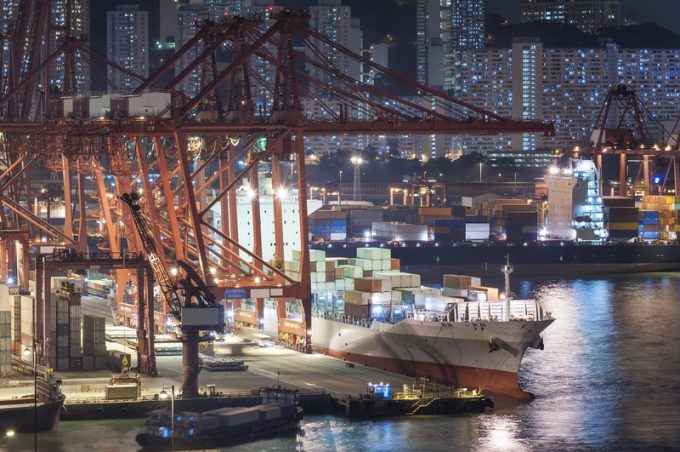 The financial cost of the coronavirus outbreak to container lines is now approaching the $2bn mark, according to new research from SeaIntelligence Consulting.
Up to the beginning of this month, the Copenhagen-headquartered analyst estimates that the industry has lost 1.9m teu in volumes since the onset of the crisis, which dampened demand due to the widespread closure of factories in China.
"At a rough average freight rate of $1,000 per teu, this equals a revenue loss of $1.9bn for the carriers," said SeaIntelligence chief executive Alan Murphy.
According to SeaIntelligence data, there were 111 blank sailings on the transpacific between 1 February and 12 April, "of which, 48 were due to Covid-19 and the remainder to "normal" Chinese new year capacity management".
On the Asia-Europe trade, there have been 75 sailings during the same period either blanked or announced, "of which 29 are due to Covid-19".
However, Mr Murphy said that, while the outbreak continued to impact shipping, the effects appeared to "stabilising", as the number of announced blanked voyages had declined this week, compared with previous weeks. Over the past week, seven scheduled sailings on the two main east-west trades were cancelled, the week before it was more than 20.
"This, however, does not mean the ripple effects are over – far from it," added Mr Murphy. "We have already outlined in the past weeks how this will impact round-trip dynamics and create shortages of both vessel capacity and equipment availability." He also warned of the growing possibility of a severe capacity crunch for backhaul shippers.
"Carriers are already pushing rate increases on account of this, and for some backhaul shippers, the coming weeks might well be a matter of whether they can get their cargo moved at all – almost irrespective of the price they are willing to pay.
"As we also show in this week's Spotlight, through proactive capacity management, carriers have managed to maintain freight rates and, at least for now, staved-off a feared financial crisis-like rate implosion," he said.