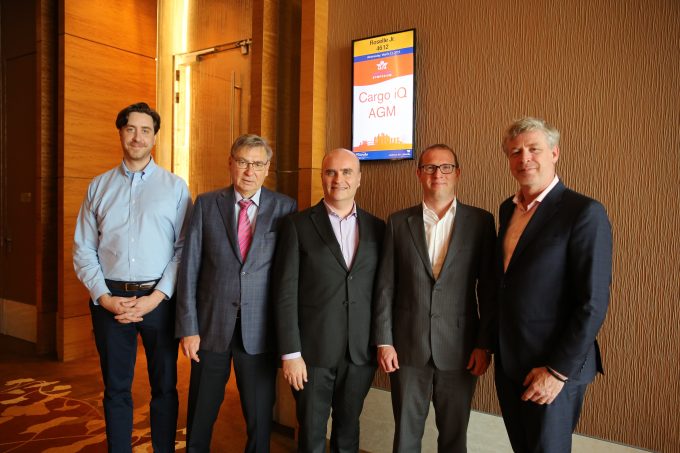 Small- and medium-sized forwarders can boost the quality of their air freight services following the successful trial of a new control and planning tool.
Cargo iQ's SME Solution provides forwarders with live-tracking of individual consignments.
Executive director Ariaen Zimmerman told The Loadstar the system marked the "first time" SMEs could operate shipment control and planning within one system.
"We aim to give end-to-end visibility. The first step is to promise access for SME forwarders and more steps are down the line," said Mr Zimmerman.
"It's a transaction-based fee, you don't need to be a member, but if you are of a certain size, it may become more financially beneficial to join Cargo iQ.
"There are good reasons to become a member, but this offers a fairly straightforward planning and control solution."
Following registration with an accredited Cargo iQ SME IT service provider, forwarders can use Cargo iQ performance management tools immediately.
An official launch would be in the "coming months", said the company, after a full evaluation of the trial.
"We concluded there was real demand in the market and technical solutions available for us to address the lack of SME forwarders in Cargo iQ," said Mr Zimmerman.
"We have aligned the systems so we can all go forward, and you can apply Cargo iQ quality standards for every shipment."
Italy-based CCS was a participant in the trial, utilising Riege Software's back-end Cargo Data Management Platform (CDMP) technology.
A source from CCS told The Loadstar that Cargo iQ had been seen as an "elite club for big forwarders", but with the new system, "everyone was interested".
Senior consultant at CCS Italy Gianni Mauri said: "Taking part in Cargo iQ's SME Solution trial is a great opportunity. It allowed us to demonstrate how independent freight forwarders can work with air cargo carriers to benefit the overall air cargo industry."