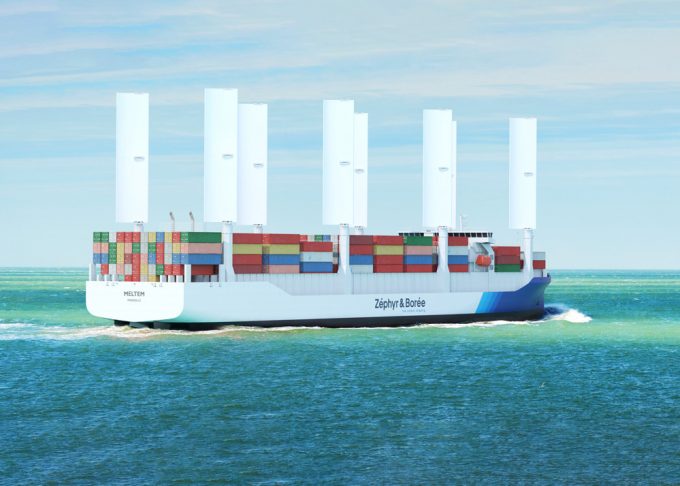 Bolloré Logistics has announced it is joining an ambitious French initiative to carry cargo on modern sailing ships, with the aim of halving CO2 emissions, compared with conventional shipping.
Nevertheless, the initiative could fail unless there is more support from international shippers, warned French shipper body the Association des Utilisateurs de Transport de Fret (AUTF).
Sustainable transport lobby group France Supply Chain and the AUTF launched the Association of Low Carbon Maritime Transport (LCMT) earlier this year, and this week it received a timely boost from the major ocean freight forwarder.
But, they warn, more international counterparts must join them before the end of the year if plans to build a fleet of 10 to 12 vessels, the first to be deployed by the end of 2024, are to be realised.
Bolloré's ocean procurement director, Irwin Lefebvre, said: "It is essential we play an active role in decarbonising maritime freight transport. Maritime transport of goods accounted for 3% of global greenhouse gas emissions in 2020 and is set to reach 10% by 2050. By joining this association, we want to be proactive and head in this direction for the long term."
Some 17 shippers have joined the LCMT initiative so far, including major retail brands such as Michelin, Moët Hennessy, Nestlé Waters and Remy Cointreau.
LCMT recently selected French maritime transport specialist Zéphyr & Borée to operate two transatlantic routes following a tender process. They said the company had shown "strong motivation to build an offer that met the various criteria of the shippers – capacity for 600 20ft containers, weekly departures, wind power representing more than 50% of the main propulsion and the reduction of CO2 emissions by half, compared with the market standard".
Zéphyr & Borée is already behind a project to construct a rigid four-sail vessel to transport a rocket launcher from Bremen to French Guyana on behalf of the Ariane group.
However, LCMT warned that the selection of Zéphyr & Borée was only an early stage in the process of launching the wind-powered service.
"Shippers must now finalise their commitment in order to allow the full capacity of the ships to be used. LCMT calls for the mobilisation of international players to join the coalition and become actors of a responsible maritime fleet.
"This is a crucial step in the initiative, which must be finalised before the end of 2022, to allow the start of construction of the vessels and meet the objective of deploying the first vessel by the end of 2024."
Each wind-powered vessel would cost around €40m, and a key element in the financing would be a commitment by shippers to offer transport contracts for a five-year period to cover the construction costs.