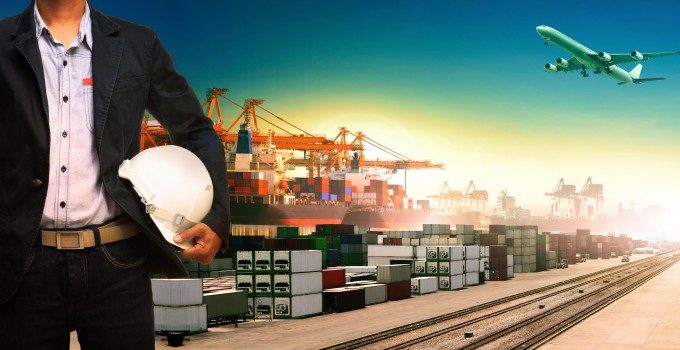 Container lines looking for secondary trades with promising growth potential could turn their attention to the Black Sea region.
New research shows that box volumes handled in Ukraine, Russia, Romania, Bulgaria and Georgia last year grew 10%, to just under 2.5m teu.
However, those looking to win market share will have to fight Maersk and MSC, which together carry almost half the region's boxes.
Ukrainian research firm Informall's annual review of the Black Sea container trade found that loaded container traffic grew at each country, except Georgia, which suffered a 12% decline volumes.
The standout star was Ukraine, which saw volumes leap 30% to reach 530,000 teu, with a resumption of domestic demand following the conflict that beset the country, as well as an influx of humanitarian cargo, driving the growth.
Informall's Alexander Khromov told The Loadstar: "I think imports to Ukraine have grown so much because of deferred demand. People who moved from the occupied territory came to other cities of the country and started a "new life" there and their demand for all goods needed for the normal life did not disappear.
"The people learned how to live with the fact that part of the country is inappropriate for the normal life.
"Also, it has to be mentioned that during 2016, quite high volumes of humanitarian aid came to Ukraine. And in 2017, we expect the total container throughput of the country will grow 15-20%."
However, Georgia, served by the ports of Batumi and Poti, was affected by a confluence of domestic economic crisis and problems in Azerbaijan, which uses the Georgian ports for its container imports and exports.
"In 2016, the economic crisis in Georgia deepened; the local currency exchange rate declined. Due to the oil price decrease, the economy of Azerbaijan declined and affected Georgian container traffic in transit to Azerbaijan," Mr Khromov said.
"My opinion is that all the economies of the post-Soviet countries still have tight connections and I believe that there is some kind of a time lag. In 2014, Ukraine and Russia faced problems between each other, their economies took the first strike and cargo traffic started to search for safe ways through Georgia, for example.
"Now, the Ukrainian and Russian economies have started to recover, while Georgia faced that crisis with that time lag together with its own problems. However, I do believe that step-by-step, the Georgian economy will recover, following the economies of its two big neighbours."
Informall figures show that the 2M partners control nearly half of all container traffic in the Black Sea – Maersk is the market leader with a 24% share and MSC second with a 20% share. CMA CGM comes third with 10.5%; Turkish shipping line Arkas is next with 10% and Israeli carrier Zim comes fifth, with 8%. Combined, these five carriers account for almost three-quarters of all laden boxes moved in the region.
However, Mr Khromov said the market split could change as the big alliances bed-in their new networks.
"CSCL and COSCO have merged and their total share of the Black Sea market has grown by 1.73%, proof that scale effect took its place on the Black Sea market as well as everywhere.
"As for the global container alliances, now their total share of the Black Sea market is quite high (about 60%), so I expect that there will be no big difference in their total share of the market, but the share of each particular alliance and each carrier in the alliance will change," he said.
DP World's operation at Constanza remains the largest terminal in the region, followed by Hamburg Port Consulting's Odessa facility in the Ukraine. APM Terminals' Poti operation was the third largest.