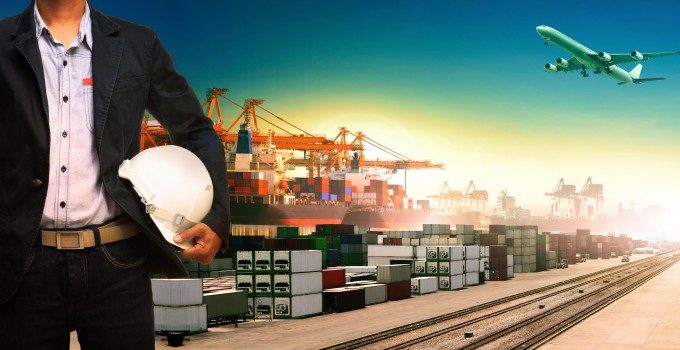 With the deadline looming for the new IMO regulations reducing vessel sulphur dioxide emissions, new research suggests that fuel costs for shippers on the Asia-Europe trades could rise as much as 50%.
The International Maritime Organization's sulphur regulations will come into force on 1 January and see the sulphur content of ship fuel reduced to 0.5%.
It will force ship operators to choose between using more refined marine gas oil (MGO) instead of heavy fuel oil (HFO), or continue using HFO but put the engine emissions through a "scrubber" system that cleans it of the sulphur.
One of the problems has been the lack of cohesion among carriers on how they will recover the higher cost of switching to MGO.
And one freight forwarder told The Loadstar recently he was "astounded" at the scale of ignorance among shippers about the legislation.
"I would say around 80% of our customers have no idea about it at all – and I am talking about some major shippers here," he said. And he believed the lack of a common approach by carriers to calculating revised BAF levels had made explaining the new regulations even more difficult.
However, transport consultancy MDS Transmodal has issued a new BAF calculator for shippers, forwarders and carriers, based on a bespoke system it developed for Hapag-Lloyd.
It says the online service allows global shippers and shipping lines to calculate the bunker cost per teu "for each of 154 deepsea container services operating on seven major tradelanes".
MDS Transmodal managing director Chris Rowland explained: "We developed the methodology for Hapag Lloyd's marine fuel recovery mechanism in autumn 2018. But we wanted the whole market to have access to an independent and transparent source of data on bunker costs for containers as the IMO 2020 deadline approaches."
The MDS BAF calculator suggests that switching from HFO to MGO on a "benchmark" Asia-Europe service deploying 18,500 teu vessels would increase the bunker cost per teu by $62 for the westbound voyage and $39 for the backhaul.
"This level of increase in BAFs will in itself lead to heated negotiations as shippers seek to avoid additional costs and the lines look to protect their bottom lines," MDS said.
However, it added that there were significant variations on the increased cost depending on the specific liner service – the price could be as high as $81 and $51, for headhaul and backhaul legs, respectively.
"While some lines are installing scrubber systems so they can continue to use cheaper high-sulphur fuels, they will need to recoup the cost of their investment and may use the additional cost of burning MGO incurred by their competitors to inform their pricing decisions.
"Greater transparency in the calculation of BAFs would therefore help shippers make the most appropriate decisions in the run-up to the IMO 2020 deadline," MDS said.