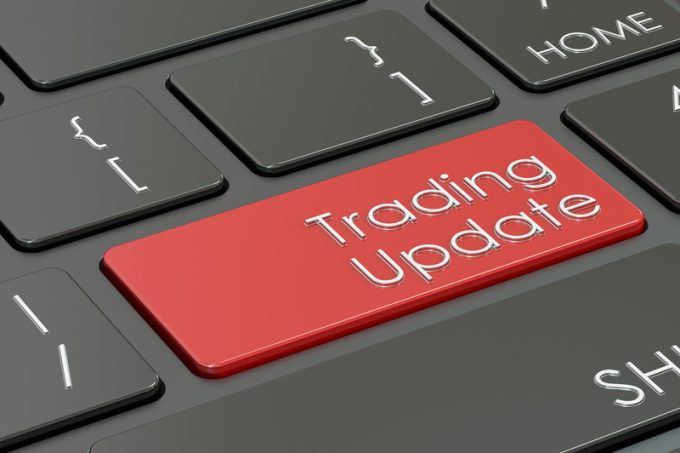 PRESS RELEASE 
Adjusted EBITDA(1) growth of 16.5% to $277.1 million driven by highly differentiated business model
LONDON, UK, May 11, 2022 /CNW/ – Atlas ("Atlas" or the "Company") (NYSE: ATCO) announced today its results for the quarter ended March 31, 2022.
Financial Highlights:
– First quarter 2022 financial performance compared to first quarter 2021:
– Revenue growth of 9.5% to $408.1 million
– Net earnings of $169.4 million and Diluted EPS of $0.56
– Adjusted EBITDA(1) growth of 16.5% to $277.1 million
– Adjusted diluted EPS(1) growth of 56.0% to $0.39
– FFO per diluted share(1) growth of 21.7% to $0.73
– Robust balance sheet with liquidity of $951.3 million, total borrowings(1) to total assets of 53.2%
(1) Non-GAAP financial measure. A reconciliation of each non-GAAP financial measure to the most closely comparable GAAP measure is included in this release beginning on page 12.
Comments from Management:
Bing Chen, President and CEO of Atlas, commented: "Following a strong 2021 performance, Atlas continued its solid financial results in the first quarter of 2022. Seaspan strengthened its customer partnership with a global liner by forward fixing charters for 18 vessels, leveraging our creative customer solutions and differentiated business model. Despite the pandemic and European conflict, Seaspan continued diligently executing its newbuild program with one newbuild delivery in April ahead of schedule. Our entire newbuild program remains on track thanks to our experienced teams and integrated platform that have now delivered 114 newbuilds."
"APR Energy also delivered solid performance as we continue to leverage Atlas' five key competencies to pivot the business to longer-term, predictable cash flow opportunities. APR secured three new deployments, which includes the renewal of APR's IID contract in California for 74 MW, a new market contract in Brazil for 226 MW, and the dry leasing of five turbines for 120 MW. Focusing on operational excellence and creative partnership, APR successfully extended its Brazil contract from 12 months to 44 months, furthering its growth strategy of providing longer-term energy capacity solutions."
"With our customers' trusted partnerships, our dedicated team and differentiated business model, we are well positioned to drive future quality growth and continue delivering increasing shareholder value."
Graham Talbot, CFO of Atlas, commented, "I am very proud of our entire team's consistent high-performance during a period of considerable global uncertainty. These results demonstrate the resilience of our fully integrated platform which provides consistent delivery in all market conditions. Our continued focus on optimizing our capital structure, coupled with a gross contracted cash flow balance of $18.1 billion and liquidity balance of $951.3 million as of quarter end, positions Atlas to continue executing on our track-record of disciplined capital allocation and quality growth."
"We are pleased to see a strong vote of confidence from our strategic shareholder, Fairfax Financial, who exercised warrants to purchase 25 million common shares of Atlas in April. This resulted in proceeds of over $200.0 million dollars to Atlas which will be used to repay outstanding debt and for other general corporate purposes. This is yet another demonstration of our shareholders' continued confidence in our highly differentiated, risk-adjusted, capital allocation business model."
Significant Developments in the First Quarter of 2022 & Subsequent Events
Containership Sale Developments
In February 2022, Seaspan completed the sale of one vessel for gross proceeds of $32.8 million. Seaspan continues to manage the ship operations of this vessel pursuant to a management agreement entered into in connection with the sale. As of March 31, 2022, Seaspan had also entered into agreements for five more vessel sales, one of which closed in April 2022. The remaining four vessel sales are expected to complete in the second quarter of 2022, subject to closing conditions.
In April 2022, Seaspan entered into agreements for the sale of an additional four 4,250 TEU vessels. The sales are expected to be completed in the second and third quarters of 2022, subject to closing conditions…
To read the full release, please click here.