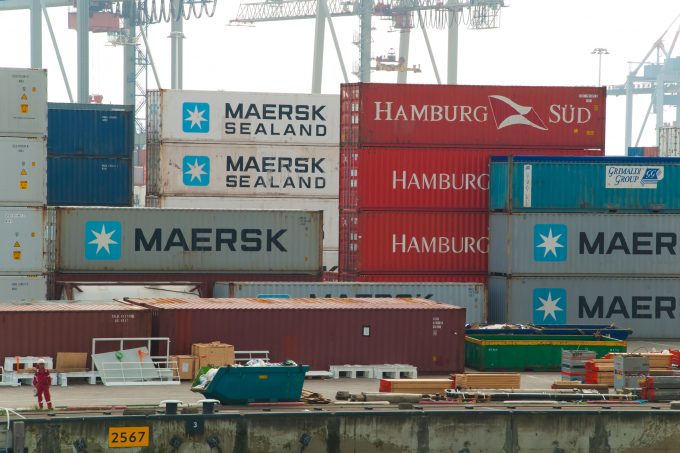 Asia-North Europe carriers were out in the market offering discounts on container spot rates this week, but transpacific shippers saw some increases for the US west coast.
According to the Ningbo Containerized Freight Index (NCFI) commentary, "despite some blank sailings, some carriers lowered the market rate" in order to top up their allocations.
However, it appears carriers were not prepared to extend discounts beyond specific sailings. Indeed, one UK-based NVOCC told The Loadstar he had received cheaper offers for space this week, but they were "one-offs".
He explained: "They won't even extend the offers beyond the week. It's not much use to our client as, if he can't make the ship or the carrier changes its mind, then the old rate applies for the shipment."
As far as the spot market indices go, there was no change for the Asia-North Europe components this week. Drewry's WCI was flat at $13,612 per 40ft, the Freightos Baltic Index (FBX) edged down 1%, to $14,322, while Xeneta's XSI fell by just 0.5%, to $14,191.
On the transpacific, according to the NCFI commentary, "some carriers increased their rates" this week from China to the US as there were signs that the chronic port congestion at the US west coast hubs of Los Angeles and Long Beach was at last beginning to ease.
Nevertheless, Hamburg Süd's weekly North America operational update said vessel waiting time at Los Angeles was still between 25 and 35 days, while at Long Beach, current berthing delays stood at 38-42 days.
This week's WCI US west coast reading increased 2%, to $10,682 per 40ft, while the FBX, which includes an element of premium fees, was up 2.8%, to $15,218.
Meanwhile, the resurrected Ellerman City Liners (ECL) celebrated the fifth sailing of its challenger China to UK service this week, when the 5,060 teu SC Mara departed Shenzhen for Tilbury.
The 2006-built panamax vessel, is on a two-year time charter to ECL and is the flagship of the service. According to ECL SC Mara was "packed to the gunnels" and has a transit time of 26 days.
ECL has taken long-term charters on three other vessels, the 3,534 teu Mona Lisa, 2,432 teu Buxhansa and 2,700 teu Cape Hellas, which will enable it to offer its shipper base supporters a fortnightly service.
A forwarder told The Loadstar this week he had heard that the major carriers were concerned about the impact ECL, Allseas and other so-called challengers were having on the market.
"They have definitely got the commercial guys worried, but at the top level they are so arrogant that they just expect the new lines to disappear when the rates start falling later in the year – but what if they don't?" he said.
However, Hapag-Lloyd seemed to react, announcing this week it was launching a weekly standalone China-North Europe loop between the Chinese port of Dachan Bay and Hamburg, deploying eight panamax vessels.