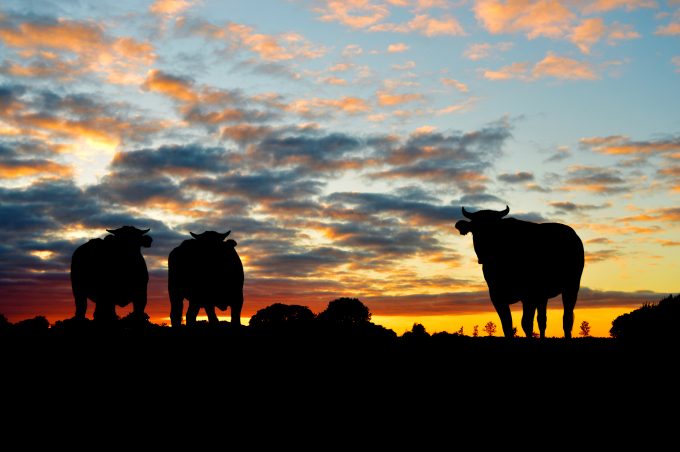 US beef exporters and transpacific carriers are preparing for a surge in shipments to China next year, after China signalled it will end its 13-year ban on US beef .
The Chinese authorities announced last month [September] they would conditionally lift the import ban on boneless beef and beef on the bone from cattle under 30 months old from the US on 19 February, 2017. In addition, China will ease restrictions on Canadian beef.
The ban on US beef has been in place since 2003, following a case of meat from BSE-infected cattle shipped from Washington State.
Chinese consumers' appetite for beef continues to rise dramatically, and domestic production has failed to keep pace with the growth in demand.
According to a report from Rabobank International, China's beef imports surged 51% in the first seven months of this year, and one projection envisages a 24% increase in beef and veal imports this year to reach 825,000 tonnes – twice the level recorded in 2013.
The growing appetite and purchasing power of its middle class has catapulted China into the second spot in the global beef-buying hierarchy. It is already the world's largest consumer of pork and pork products. Over the past decade, US pork exports to China have risen by over 400%.
In a statement on agriculture export growth, the US Department of Agriculture (USDA) predicted China would reclaim the top spot in US agriculture exports in 2017, surpassing shipments to Canada, .
This is due to the convergence of rising meat exports to emerging markets and a bumper crop of wheat, soybeans and certain other types of produce. USDA projections see agriculture exports growing by $6bn more than previously expected to $133bn next year 2017. The US's agricultural trade surplus is expected to rise to $19.5bn, up 40% from the $13.9bn surplus expected this year.
US agriculture secretary Tom Vilsack said: "The projected growth in exports in 2017 is led by increases in overseas sales of US oilseeds and products, horticultural goods, cotton, livestock, dairy and poultry. And with a rise in global economic growth, global beef demand is expected to strengthen."
US beef exports are expected to reach $5.3 billion in 2017.
Chris Connell, president of perishables specialist Commodity Forwarders, noted that beef shipments should benefit the airfreight sector, while most of the other agriculture exports move by ocean vessel.
He added that beef exports to some markets have performed markedly better than to others, which he attributed to exchange rate fluctuations.
For ocean carriers the rise in US agriculture exports looks set to reinforce the strength of the reefer business, which outperformed dry cargo in the first half of this year. According to shipping research and consulting firm Seabury, in the first half of this year reefer cargo was up 163,000 extra teu over the first six months of 2015. Chilled foods increased by 7% and frozen by 4%.
Shipping lines have responded to this trend. Last week, Maersk ordered 14,800 new reefer containers, all equipped with its remote container management technology, which will add to the order for 30,000 units it placed last year and bring the average of its reefer fleet down to 7.9 years, compared to the industry average of 12 years.
Similarly, Hapag Lloyd placed an order for 5,750 new reefer units in mid-September.
Drewry Maritime Research predicted rich pickings for the sector with the seaborne reefer trade growing by 2.5% a year on average to reach 120m tonnes by 2020.