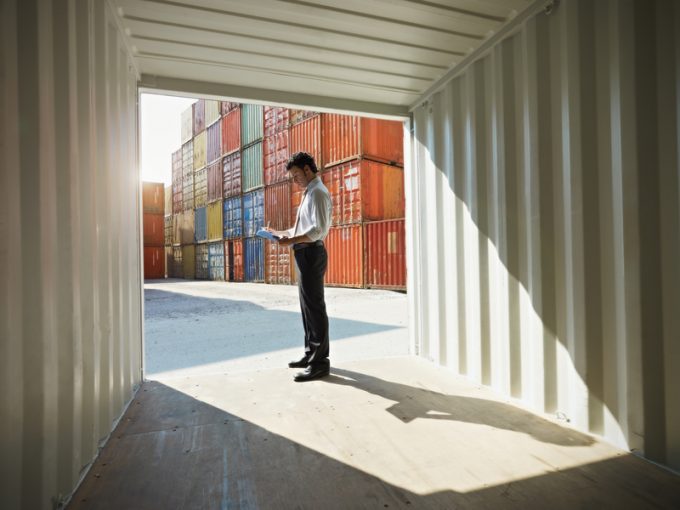 Hong Kong-based Gravity Supply Chain is utilising artificial intelligence (AI) and big data to bring e-commerce-style supply chain visibility to international freight.
Gravity co-founder and chief operating officer Darren Palfrey said that thanks to a career in supply chain management with retailers and manufacturers, he had spotted a gap in the market.
"My co-founder, Graham Parker, and I were both looking for tech with real-time supply chain visibility," he told The Loadstar.
"But all we could find were expensive ERP-like systems with no guarantee of return on investment (RoI), or smaller niche systems, which were quite fragmented and needed manual keying and processes, which aren't conducive to real-time."
Established in 2014, Gravity's cloud-based platform uses an advanced application programming interface (API), AI and big data to overlay around 40,000 external data sources – including data from carriers, ports, news feeds and social media – into a single interface in real time.
This solves the problem of the fragmentation of people, processes and platforms that exists in supply chains, Mr Palfrey claimed.
"With logistics providers or retailers, the vast majority of what's happening with their supply chain and logistics operations is happening outside their four walls, so we've invested heavily into how we can bring data into a business from various external sources."
As an example, he said a customer case study had revealed that for just one purchase order – from overseas manufacturer to product delivery – more than 200 processes were needed, involving 10 parties, 50 people and 10 non-integrated systems.
To make this process more efficient, Gravity digitises freight bookings by integrating users, such as freight forwarders, with manufacturers and carriers.
"We're digitising the external operations that the forwarder has, as well as the visibility and the capabilities around that," Mr Palfrey added.
He said this helped both shippers and forwarders enhance supply chain visibility and execution for first- and mid-mile freight movements, giving the "same visibility as e-commerce, but for the international leg."
Gravity's users are split 50:50 between shippers and freight forwarders, with the latter receiving the software as a white-label product to offer to their customers. For example, Hong Kong-based 3PL Tigers offers Tigers Gravity to help shippers plan their supply chains.
While some forwarders prefer to develop in-house systems, due to concerns over intellectual property, Mr Palfrey said this mindset was slowly changing as many recognised the benefits of deploying third-party technology.
"It takes a lot of capital and time to build a system, and once they do it themselves it can quickly become outdated. So it's easier to come to people like us offering flexible and modern systems, because ultimately we've got to keep it best-in-class or we'll go out of business."
Despite the widespread digitisation taking place across the industry, he said, people and relationships would remain the most important aspects of freight forwarding.
"It's a service industry and you can't digitise that element of your business, so we're trying to deliver a solution that enables the logistics industry to continue to deliver that high level of service and focus on the core competencies, but do it more efficiently and add more value to their customers.
"There's a lot happening around machine learning and big data, and it's a bit like blockchain in terms of people saying it's going to change the world, but I think in the next two-to-three years, the winners are going to be people who can apply that technology to something tangible."