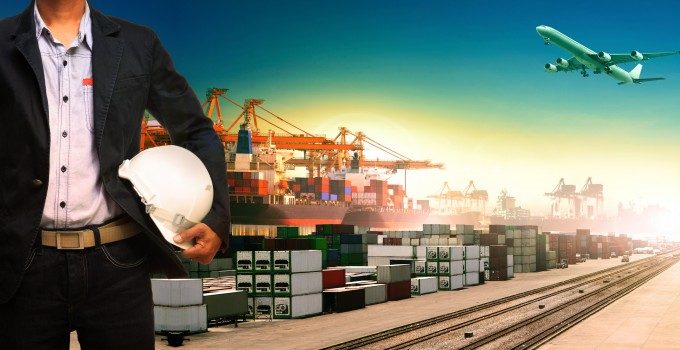 The APM Terminals and Damco units in the Transport & Logistics division of Maersk Group slid into the red and lost ground to the competition in the first half of the financial year.
In Q2, APMT reported a loss of $100m, compared with a $112m profit in 2016, hit by an impairment cost of $250m, loss of liner services at its terminals and "rate pressure due to liner consolidation".
Turnover for the terminal operator fell to $989m in the quarter, despite a 4.3% increase in throughput to 9.8m teu. Revenue the year before hit $1.1bn. And average revenue per move slumped 10% to $178, due said APMT to "lower rates offered to attract volumes in key terminals".
It added: "The consolidation of container carriers through acquisitions and alliances continued to create competitive pressure."
APMT said it had lost some services following the formation of THE Alliance and Ocean Alliances on 1 April, but had gained business from slot purchase agreements signed in Q1 by HMM and Hamburg Sud with Maersk Line, the most profitable business in the group.
During the Maersk Group Q2 earnings call yesterday, CEO Soren Skou said APMT faced two challenges: the decline in revenue per move; and the ability to grow its volumes.
But he believed growth at APMT would not come from adding new terminals to its portfolio. He said: "You can expect us to be very disciplined in terms of 'capex' in the coming years,"
Mr Skou insisted that the synergy strategy behind forming the T&L division was working in APMT's favour, noting that Maersk Line had grown its volumes at APMT facilities between 7% and 8% during the quarter, which was almost twice its average.
"So you are seeing APMT getting help, so to speak, from Maersk Line with volumes," he said, adding that the carrier was paying "market-related rates".
Mr Skou said APMT had renegotiated many contracts following the alliance restructuring and had "won its fair share of business". Nevertheless, the terminal operator ended the first six months in the red, as had its T&L division sibling, forwarder Damco.
Damco posted a breakeven result for Q2, which followed a loss of $8m in the first three months of the year. Q2 revenue was up 2% year on year for the forwarder, but margins were squeezed by "challenging market conditions".
Damco also lost market share in its primary ocean freight product, with the number of containers handled declining to 138,185 teu from 144,525 teu the year before.
Moreover, the financial impact of the malware virus that infected Maersk's IT systems last month, hamstringing Damco operations, will not be fully felt until the third quarter.
Mr Skou said Damco's result had been "driven by a negative development in the forwarding margins as container rates have increased significantly in the quarter".
At group level, turnover at AP Møller-Maersk grew by 8.4%, year-on-year, to $9.6bn – but after impairment costs related to Maersk Tankers and APMT of $732m, the Danish transport and energy group ended with a net loss of $264 for the quarter.
However, guidance for the full year remains unchanged, despite the cyberattack, at an underlying profit above 2016's $711m.