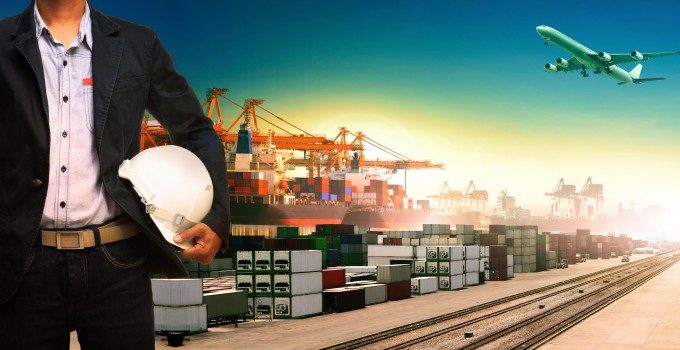 There is little sign that the freight rate volatility that characterised the Asia-Europe container trade in 2012 will dissipate this year, and container shipping lines will continue to have to pay particular attention to managing capacity if rates are to remain above break-even levels, analysts have predicted.
That said, the liner shipping industry stands in considerably better shape than it did at this time last year, Drewry Container Forecaster Editor Neil Dekker told The Loadstar.
"For contract rates on Asia-Europe, carrier and shippers are signing deals around the $2,000 per 40ft mark. Some are higher than that level, some are below, but compared to the same time last year, when they were so low – some at $1,200 per 40ft – they are much healthier," he said.
Mainly this has been due to lines withdrawing capacity in a series of almost ad hoc dropped sailings in the last quarter of 2012, as well as the decision to withdraw several services. But with load factors on both the Asia-North Europe and Asia-Med trades now above the critical 90% level – although that varies depending on the carrier – lines have been relatively successful in their latest round of general rate increases and peak season surcharges coming into play this month.
(As an aside, it is a mark of how the seasonality in container shipping has shifted due to the financial crisis and the subsequent European debt crisis that the peak season a few years ago was in the autumn, in the run-up to Christmas, whereas today it is in the run-up to Chinese New Year. Those carriers that have announced peak season surcharges introduced them in January.)
Today, China Shipping introduced a $325 per teu GRI on Asia-Europe shipments, and Zim $350 per teu, while cargo volumes have remained strong in comparison to the severe weakness this time last year. Maersk's north Asia chief executive Tim Smith told Bloomberg this week that there was "a definite uptick in volumes in December and we expect this to remain until Chinese New Year".
He added: "Demand is coming back in Europe, although whether this is a fundamental or not remains to be seen, but it has allowed us to put our prices up a little bit."
Anecdotally, the actual increase as a result of the current crop of GRIs is in the $100-150 per teu range – however, post-Chinese New Year (10 February) will mark the beginning of a critical period for carriers.
What is certain is that the forthcoming year will see carriers concentrate more than ever on capacity management because firstly, it served them so well in maintaining some level of profitable freight rates on Asia-Europe in the latter part of the year, even when volumes periodically weakened; and secondly, the volume of newbuildings due to be delivered this year remains dauntingly high.
With at least 40 new vessels of the 10,000 teu size and over due to be delivered this year, including the first of Maersk's Triple-E 18,000teu class, Mr Dekker said that scrapping activity could reach record levels in 2013.
"We have put our scrapping forecast up this year, and there are some estimates around the market which suggest that as much as 400,000 teu capacity could be scrapped," he said.
The previous record year was 2009, which saw just over 350,000 teu scrapped.
There is also the possibility of further slippages in the delivery of under-construction vessels, or that some owners and operators may choose to retrofit existing vessels with more fuel-efficient engines and bow designs, rather than placing any further new orders.
According to French consultancy Alphaliner, the global liner fleet increased by 6% in 2012 to reach a total capacity of 16.34m teu, while the Asia-Europe trade actually saw total capacity trimmed by 2% over the course of the year.
Much of that took place at the back end of the year, when there were far more efforts to reduce capacity by carriers through idling less efficient vessels, dropped sailings and pulled strings, although the actual extent to which carriers laid-up ships might well have been over-estimated in an attempt to direct market sentiment. Drewry performed an analysis of the six loops that were suspended in October, and by mid-December could verify only eight vessels that were actually idling – the remainder had been redeployed to other trades.
There is of course only a limited capacity for other trades to absorb these extra vessels, and carriers are unlikely to find as much refuge in emerging trades this year as they have done previously. One of the big growth markets in recent years has been Asia-Latin America, which has seen double-digit volume increases year-on-year but now appears to be slowing down to the extent that Drewry is predicting 5% growth, "or possibly less", said Mr Dekker.
"The biggest challenge is that there is a lot more capacity coming into the market," Maersk's Mr Smith told Bloomberg. "Last year that was managed tolerably well through scrapping and idling. We have to do that again."
But the see-saw effect of this is wearisome on the trade and carriers' customers. Since the first significant GRIs were introduced by lines on Asia-Europe last March, there were another seven rate increases announced through the remainder of the year, according to Drewry, cumulatively amounting to some $3,000 in increases. However, the all-in rate actually declined from about $2,700 in early March to $2,400 as of early January 2013.
"I cannot see rates doing anything other than being extremely volatile once again, with the constant yo-yoing of GRIs coming in, rates going up, capacity being brought back in, rates going down, capacity being taken out and a new set of GRIs coming in," said Mr Dekker.
But at least it gives carriers more control over their destinies, as MOL president Koichi Muto noted in his New Year's address to employees. "In the containerships business, despite a tough environment, we managed to restore freight rates in the first half of the previous year through measures such as adjusting our fleet size through a realignment of alliances, reducing services and restraining ourselves from excessive pursuit of high space utilization.
"This example shows that we do not have to remain at the mercy of the business environment."