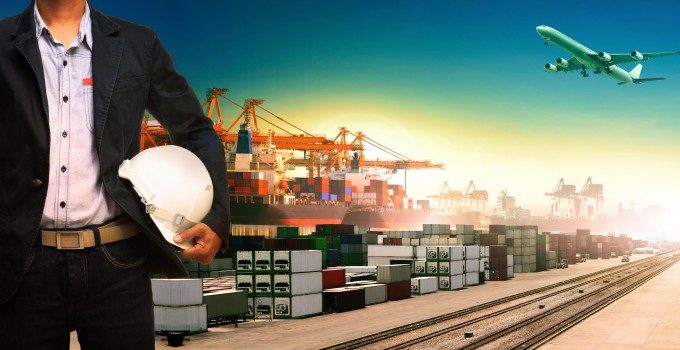 There was a slight improvement in westbound air freight rates in July, according to freight analyst Drewry.
Drewry's East-West Air Freight Price Index, a weighted average of rates on 21 Asia-Europe, transpacific westbound and transatlantic westbound trades, recovered two points to reach 90.3 last month. In June, the index had fallen to 88.3, the lowest level since its launch in May 2012.
Martin Dixon, director – head of research products at Drewry, told The Loadstar: "Pricing recovered marginally in July but the market remains very weak. Air freight rates have fallen sharply through the year, as carriers have struggled to keep a lid on capacity in the face of stagnating demand."
In dollar terms, Drewry calculates an all-in rate for July, based on standard airport-to-airport shipments of more than one tonne and including fuel and security surcharges, of $2.93 per kg.
The analyst said: "This was still well below the $3 benchmark first breached in May, but made up for some of the past two months' losses. By comparison with the same month last year, the price index was 12% adrift, indicative of the remaining underlying weakness in the market."
The east-west price index has fallen 27% from its recent high in November 2014. "Last month's recovery represented no more than a minor market correction to record low freight rates," according to Drewry, which expects air freight pricing to remain weak over the coming months.
"Driving much of this pricing erosion has been lower traffic growth on Asian (China) origin trades," Mr Dixon said. "With capacity continuing to rise, supported by strong passenger demand, the industry faces a challenging period of weak load factors and low yields. With jet fuel costs set to fall further, we expect airfreight pricing to weaken further."
Asian import traffic, especially into China, is also reported to be weaker following the devaluation of the yuan. The currency is 4% lower against the dollar. Disappointing trade data has sparked global concern about the slowing pace of growth in the world's second biggest economy.
Shipping brokers have claimed shipments of luxury items, such as handbags, shoes and other fashion lines, are down by double-digit figures since the devaluation. It is thought that movements of top-end cars from Europe will also decline in the coming weeks.
Yao Yudong, head of the Chinese central bank's Research Institute of Finance and Banking, has sought to allay fears over the downward spiral in the economy. He told news agencies: "China's economy is in good shape. I'm very confident full-year growth will reach 7%."
However, first-half cargo throughput at Amsterdam's Schiphol Airport was down 2.1% on its 2014 figure, at 784,567 tonnes, mainly impacted by decline in Asia traffic (down 3.8% at 293,293 tonnes) and Europe (down 16.2% to 64,198 tonnes).
This was only partially offset by positive transatlantic volumes, with North America up 4.7% in the first six months of 2015, to 150,494 tonnes, and Latin America 4.8% higher, at 84,482 tonnes.
Schiphol's newly-appointed cargo director, Jonas van Stekelenburg, said: "It's disappointing that we have not seen some growth again in 2015 so far but, given the current softness of our major market, China, the tonnages are better than we might have expected.
"The weakness of the Russian economy also impacted one of our biggest flower markets, affecting exports around Valentine's Day and other events in the calendar when flowers are given."
Mr van Stekelenburg claimed however that the figures were "better than they might appear, as they are compared against a very strong first half of 2014, when we experienced growth of 7.2%.
"Our ongoing drive to innovate and improve processes at Schiphol, and the proactive work we are undertaking to develop new tradelanes and vertical clusters, should continue to insulate us against the worst effects of slowing economies," he added.