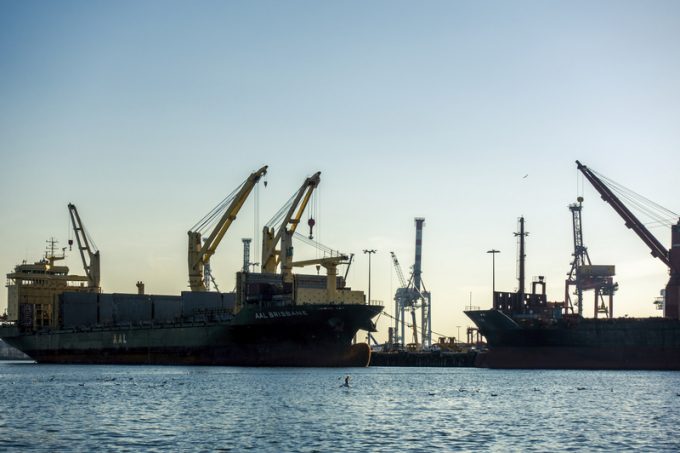 At a time of massive earnings – thanks to spiralling volumes spilling over from the container segment – Singapore-based breakbulk and heavylift operator AAL plans to add four new 32,000 dwt multipurpose vessels (MPVs) to its fleet.
They will be constructed at CSSC Huangpu Wenchong Shipyard in China, scheduled for delivery in 2024, and each will feature three heavylift cranes capable of a combined 700-tonne maximum lift.
Currently, the multipurpose sector is benefiting from high rates for both containers and breakbulk, although the latter cargo is often bumped-off to make space for better-paying boxes.
However, despite securing lucrative agreements to carry containers, which have made as much as 100% of their vessels' load in some cases, AAL MD Kyriacos Panayides told The Loadstar market fundamentals justified AAL's purchasing decision, regardless of box trends.
"We have stayed focused on our core cargo," he said. "We may have a full ship of containers, but we know this business is short-term. We are just going on project cargo and our liner models, steel forestry and building materials.
"Assets in this sector are ageing and will need replacing, and some of the capex has already been laid down, so we know it is coming," he added.
In fact, AAL has secured a large amount of offshore wind turbine heavylift work and, thanks to the breakbulk squeeze, operators in this segment have sought to lock-in rates with AAL for as long as five years, Mr Panayides explained.
"[For offshore wind] we see America is much more into it, so that's an entirely new area of demand. Likewise, we have very good figures for Australia, so we know what kind of tonnage is going to be needed in the next 15 years," he explained.
Pressed on whether direct shipper-shipowner agreements would become more commonplace, Mr Panayides said his segment had distinct advantages in this arena.
"Gearless vessels are dependent on shore cranes, so they have to go to a terminal and queue up," he said. "But we can unload them ourselves at any port terminal, which means more flexibility.
"The Walmart or Lidl retail giants have gone directly into securing their own tonnage just to secure their supply lines – this is short-term, it's derived demand," he added. "But, given they have done it already, I think they will be asking if they want to invest further – they've got the cash.
"We saw this in tankers – the oil majors became owners, then they became traders. Trafigura, Glencore. Avoiding the risk of a third party. So this is coming… it would definitely affect containers, but to what extent it will affect multipurpose is less certain," he said.