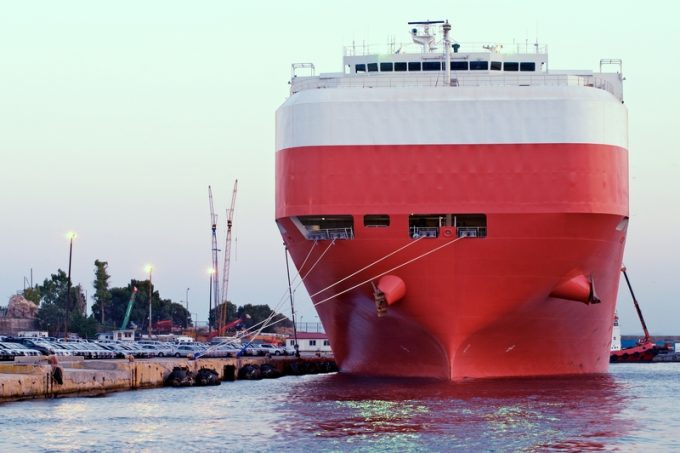 Systemic changes in car production could be leading to a surplus of vessels operating the deepsea car-carrying business.
A new report from liner consultancy Dynamar says: "While global production of motor vehicles continues to grow, by 4.6% in 2016, the number of cars carried declines: some 4% last year.
"The key driver of this is the expansion of car production closer to demand. This development, which started after crisis year 2009, has now led to a disconnect between expanding global car sales and seaborne trade volumes."
The spectre of overcapacity is looming, despite the fact that the global pure car and truck carrier (PCTC) fleet is shrinking.
The report adds: "For the first time since 2010, the number of vehicle carriers reduced; by 12 units in the 18 months between January 2016 and June 2017."
For example, in 2016 alone, some 22 new car carriers were delivered from shipyards while 30 were scrapped.
The report also shows that the PCTC market is heavily concentrated, in the hands of just five companies.
Led by Wallenius Wilhelmsen Logistics (WWL), the five largest vehicle carrier operators (including sisters and subsidiaries) deployed a combined fleet of 501 units, with a total carrying capacity of 2,827,000 car equivalent units (ceu) – 72% of the world vehicle-carrying capacity.
WWL operates 120 vessels with a total capacity of 812,000 ceu, followed by NYK with 127 vessels for 647,000 ceu; MOL with 114 (580,000 ceu); K Line with 88 ships (452,000 ceu) and Hoegh Autoliners has 52 ships (336,000 ceu).
Combined, their fleets make up 67% of the global car carrying fleet.
The report also notes that, as in the container sector, vessel sizes are growing inexorably. The largest vessel bracket – those of 7,000 ceu and above – has 47 operating globally with another 45 on order. Hoegh operates the largest vessels of all: six 8,500 ceu units.