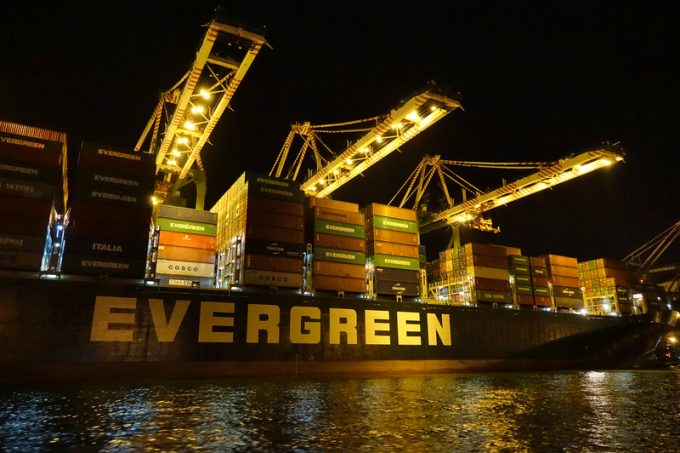 Three of the four warring sons of late Evergreen Marine Corp (EMC) founder Chang Yung-Fa have failed to prevent a proposal which asked shareholders to reduce the company's capital via a cash refund.
In proposals to reduce debt and restructure its shareholdings, EMC proposed a refund on 60% of the share capital, which it said would be "beneficial in enhancing shareholder equity".
EMC member of the board, Chang Kuo-Hua, eldest of the four brothers, has been locked in a battle with his siblings since their father died in 2016, a conflict that overflowed into the AGM yesterday
One shareholder opposed the decision taken by the board in March urging other shareholders to vote down the proposals. In the event, 79.63% of shareholders present backed the board and the scheme, which was labelled "very creative financing" by one expert.
The three younger sons are major shareholders in Panama-registered Evergreen International Corp (EIC), which has a minority share, 4.96%, in EMC.
Having accrued profits of NT$239bn ($8.25bn), EMC said its debt ratio had fallen to 41.52% with an "abundant" cash flow. Moreover, Q1 revenues had increased 90% to NT$170.8bn ($5.9bn).
EMC said: "On the premise of sufficient accumulated surplus and working capital, after a capital reduction the company would still have ample funds for follow up investments and future development."
However, EIC through company lawyer Chu-chun Wu opposed the move, arguing that all shareholders should be "rewarded" for their support.
EIC said: "If Evergreen Marine Corporation believed it had sufficient capital at the moment and intended to buy back stocks, it shall do so in the form of 'treasury stocks'; that is, the company shall use its own capital to buy back outstanding shares on the open market."
Mr Wu said: "On [the] surface, it looks as though the company is giving out money to its shareholders, but actually it is detrimental to shareholders' interests, although they are getting their rightful money back; especially to those minor shareholders, a 60% capital reduction only brings 'inconveniences and troubles."
According to EIC, the EMC proposal "stirs up the suspicion" that EMC is looking for profits for its major shareholders at the cost of minor investors.
Mr Wu said: "Is it possible that major shareholders, which have purchased Evergreen Marine Corporation's convertible bonds, can take advantage of this opportunity and make significant profit from getting their cash back without paying any tax? Later on, is it possible for them to obtain shares through convertible bonds and, thus, increase their numbers of stocks for greater shares of the profit that originally belonged to all shareholders?"
One financial commentator said the structure proposed by EMC was "a very unusual reduction of capital by using cash on hand", adding: "I've never seen anything like it, and it is not the way a public company would do it."
Chang Kuo-Wei was chairman of Eva Air, but was ousted by his brothers and founded Starlux Airlines, but is thought to retain shares in EIC and forms part of the opposition to Chang Kuo-Hua. With his brothers, Kuo-Hua, Kuo-Ming and Kuo-Cheng, he also inherited shares in EVA Airways and hotels in Taiwan, mainland China, Paris and Bangkok.