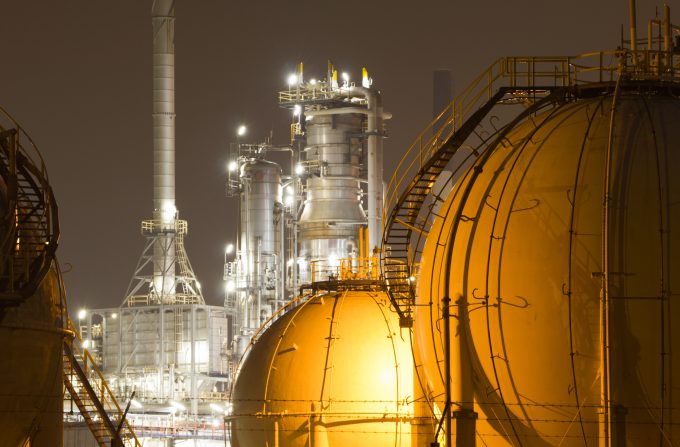 Liquefied natural gas (LNG) as a fuel-type presents a false dawn in shipping's attempt to reduce its greenhouse gas emissions, according to Ian Adams, chief executive of the Association of Bulk Terminal Operators.
Contesting widely reported claims, Mr Adams said that LNG does not have the potential to reduce CO2 emissions by 75% and believes it is a mistake to promote the fuel as "the solution" to reducing levels of greenhouse gasses (GHGs) in shipping.
"It is well documented that LNG is an excellent solution for reducing sulphur and nitrogen oxides. However, I am dismayed to see it promoted as a solution for reducing GHGs," he said.
Citing the fifth assessment report of the UN's intergovernmental panel on climate change, Mr Adams said that in its unburned state, LNG is predominately methane, which itself is widely recognised as a GHG, with a global warming potential of 28 over 100 years compared with CO2's base-reading of one.
That figure vastly increases over a shorter period – the European Commission's Science for Environment Policy claims that methane becomes 84 times more harmful than CO2 over a 20-year period.
The danger from LNG, Mr Adams said, came not when the fuel was burned – creating a natural gas with a reduced CO2 level – but through leaks prior to burning. When these occur, the fuel does not remain in a liquid state but rather dissipates into the atmosphere as methane gas.
Mr Adams told The Loadstar that a 4% leak – or "slip" as he termed it – of something 25 times more harmful was equivalent to the environmental impact of all the CO2 produced when burning fuel oil.
"If we, rather generously, accept that burning LNG will reduce CO2 emissions by 20% over the current level, it would require less than 1% slippage for there to be no gain from a GHG perspective," he explained.
"Taken over the entire supply chain, 1% is not an unrealistic slip. Unfortunately, the LNG myth has progressed unchecked, with very few challenging those lobbying for a wider take-up of LNG."
However, Simon Bennett, director policy and external relations at the International Chamber of Shipping, argued that more modern engine types meant this had become less of an issue than previously.
"While concern about slippage is a valid issue; there is consensus at IMO [International Maritime Organization] and among engine manufacturers that developments in modern engine technology specifically designed to burn LNG mean it's no longer the great concern it was 10 or 15 years ago. Any slippage with the latest engines would be very small and far out weighed by the environmental benefits," he said.
Some proponents of the fuel have even cited the way it dissipates as an additional benefit, compared to the oil spills that come with heavy fuel leaks.
However, Mr Adams told The Loadstar that when released, LNG doesn't have the potential for visible harm that fuel oil does, in terms of the swathes of sticky sludge harming birds and marine creatures.
"But it does release GHGs into the atmosphere. It therefore depends on your definition of cleaner energy," he said.
Mr Bennett added that it was also important to consider its benefits in terms of other emission types.
"While LNG is no panacea, the low-sulphur health benefits are significant, and we certainly view LNG as part of the interim solution for reducing CO2 – until some new technology or fuel comes along, hopefully in the second half of the century."