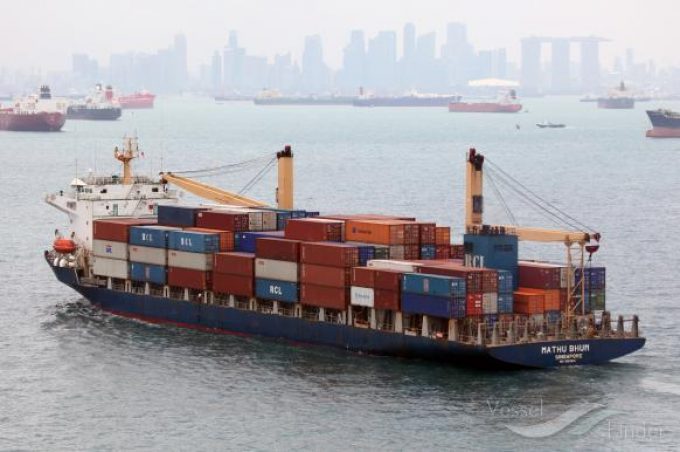 Major tyre makers Michelin, Goodyear and Yokohama have written to the Association of Indonesian Rubber Companies (Gapkindo) urging the release of rubber cargo in containers still onboard the detained containership, Mathu Bhum.
Operated by Thailand's Regional Container Lines the vessel was detained by the Indonesian Navy on 4 May after the discovery of 34 containers loaded with what was thought to be illegal palm oil, the export of which was banned at the time.
RCL said the cargo had been booked prior to the export ban on 28 April, but while the ban was lifted on 23 May, the 1,248 teu Mathu Bhum remains held outside Belawan Port.
Gapkindo executive secretary Edy Irwansyah is pushing for a resolution, arguing that the situation is hurting Indonesia's rubber exports.
The rubber cargo, 342.72 tonnes loaded in 17 containers, was supposed to be transhipped in Port Klang for onward transport to India, Romania, Colombia, Argentina and the US.
Mr Edy said the tyre-makers had asked the exporter to advise if Mathu Bhum had left Belawan, but The Loadstar understands the Indonesian authorities are still investigating and RCL is still in discussions with the authorities for the release of the ship.
Mr Edy said he hoped the probe into the alleged palm oil export breaches would be completed soon so the rubber could be delivered as quickly as possible to the tyre-makers.
And he added: "These are raw materials have a limited shelf life and the tyre production process requires good quality rubber. The longer it is unused, the more its quality decreases."