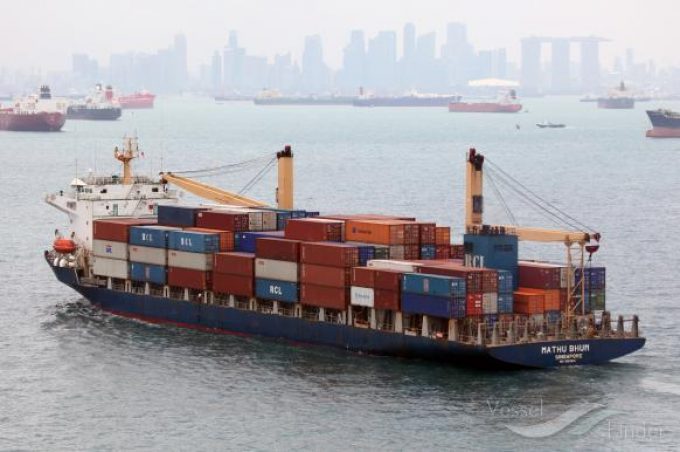 Regional Container Lines (RCL) says the containers carrying palm oil on its ship Mathu Bhum were booked prior to Indonesia suspending palm oil exports in April.
The Thai liner operator said it was working with the authorities to get the 1,248 teu Mathu Bhum released as quickly as possible.
The vessel, seized by the Indonesian navy on 4 May after 34 20ft containers were found to contain palm oil, remains detained off Belawan port.
RCL said: "There was no container from RCL in the list of 34 20ft containers. However, they were all customs approved for export on 25 and 26 April, prior to the prohibition date of 28 April."
Indonesian news site Detik quoted RCL lawyer Landen Marbun saying the company was unaware of the contents of the 34 containers in question, RCL being merely a carrier.
He said: "We protest the detention of the Mathu Bhum ship. Our client is only a service provider, not involved in anything about it."
Mr Marbun said Mathu Bhum was also carrying 402 other containers that need to be transhipped in Malaysia and Singapore to elsewhere in Asia, Europe and the US. The ship is deployed on RCL's RTB2 service, calling at Bangkok, Singapore, Port Klang, Belawan and Port Klang.