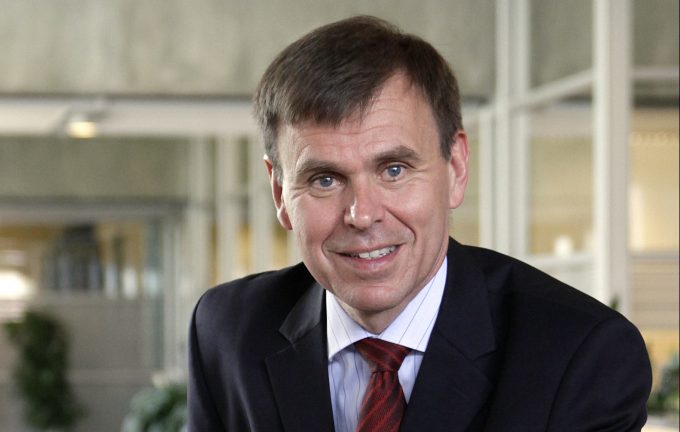 Tor Svensen, group executive vice president at DNV GL, the world's largest classification society for the containership sector, has announced his retirement on 1 August, after a career spanning over 20 years.
He was one of the chief architects of the merger between Scandinavian class society Den Norske Veritas (DNV) and its German counterpart, Germanischer Lloyd (GL).
Remi Eriksen, DNV GL group president and chief executive said: "His leadership has had a significant impact in keeping a strong focus on safety and the importance of the independent role of classification societies in the maritime industry.
"His insight, drive and engagement have made a lasting impact. I would like to thank him for his service on behalf of DNV GL and wish him all the best in his new endeavours."
However, he will continue to work in the maritime industry after accepting an offer to become a professor at the University of Strathclyde in Glasgow, focusing on education and research related to safety at sea.
"Although I turned 60 last year, I feel too young to really retire and want to do something else while I still can.
"Safety at sea remains one of my main interests, and at Strathclyde I will lead research on the interface between politics and regulations and how that impacts safety. I will also be working on supporting the new Safety Research Centre DNV GL is establishing at Strathclyde jointly with RCCL and the university, and there will surely be other engagements in the maritime industry as well," he said
He joined DNV in 1993 and held various management positions, mainly in its maritime department, and from 2006 to 2012 was president and deputy chief executive of DNV Group.
He was also extensively involved with the International Association of Classification Societies (IACS), and held the chairmanship between 2007 and 2008.