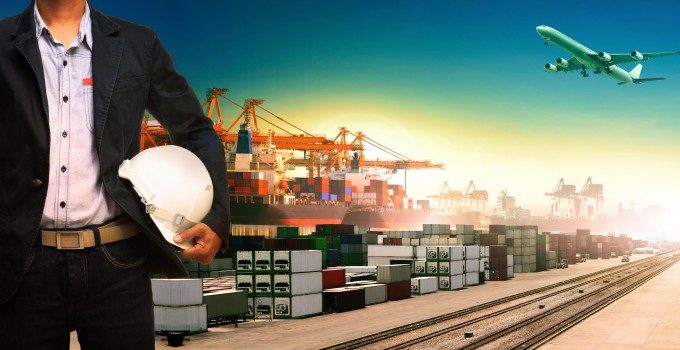 The fog – or is it smog? – refuses to clear. As does the traffic. Chongqing, despite straddling the vast Yangtze and Jialing rivers, and surrounded by hills, is possibly one of the world's least attractive cities – to an outsider at least. The unchanging view is of 100 -no – 1,000 and more grey, cloud-high tower blocks. (How else would you house 32 million people?) It is transformed at night into a lurid, fluorescent display of lights – impressive, if a little garish.
And on this trip, we've seen a lot of Chonqging. From the taxi drivers to the tour guides, no one seems to know their way around.
Despite its giddying embrace of industrialisation, this is still very much western, or inland, China. Sophisticated Shanghai it is not. It remains a land of squat toilets, Chinglish, few foreigners. And for cultures in the west, which are used to – and expect – reliable information, it remains baffling.
The confusion of its inhabitants is bewildering for its international visitors. A tour guide round the ancient old town, prompted by stiff Germanic questioning, explained that it had been built in the Qing dynasty, around 1940, which doesn't tally with my history books, but anyway… How far is the Three Gorges dam? Three days and two nights by train, or 30 minutes by car… apparently. And it took several minute of fierce debate in Chinese to come up with that answer.
Having lived for nearly two years in western China, I can tell you that this is not only an issue with language, but also of a local lack of knowledge, and a lack of experience in the things that other cultures take for granted – information being one. Sometimes it is simply easier not to ask the question.
And then set this against its industrial parks – an example of production at its most efficient. The factories churn out their laptops, to be loaded on to the trucks, in early afternoon. They are delivered straight to the airport, scanned and forklifted into the warehouse, a humming centre filled with boxes marked Foxconn, Hewlett Packard, Compaq, labelled by Panalpina, TNT, Schenker, to be sent to LAX, DME, TPE that night.
This is globalisation. But one that is limited to the confines of the industrial parks.
And despite this mammoth international operation, the inland Chinese culture still rules. In Chengdu, for example, Customs is not a 24-hour operation. Sometimes the airport, sometimes the airline, has to encourage night time operations by offering Customs an incentive to work, perhaps in the form of food and bed. In Chongqing, the airport proudly boasts 24-hour Customs. But some sources say it isn't always the case.
E-freight is still a distant dream. Not only because China is yet to sign up to MC99, which allows electronic documentation, but also because it is yet to adapt to a relinquishing of its systems, yet to adapt to full-scale change.
This is not Europe, or even other parts of Asia. There isn't an option to become Schiphol, or Hong Kong, or Incheon. The airports don't have the power to be autonomous, or perhaps the incentive to be innovative. Chongqing airport has ambitious plans, right up to 2040. But without the say so of the powers in Beijing (CKG is a subsidiary of Beijing Airport Authority), it has no ability to drive its own future. The seven representatives of the airport, who solemnly sat around a conference table, declined to answer questions on funding, were unable to email the presentation without higher authority, preferred not to talk about e-freight, and denied there is competition with Chengdu. Being stonewalled following a request for information is not just commonplace, but seemingly a requirement, while being informed that Chongqing Airport is number one in western and central China, on four counts, became a familiar riff.
Peculiarly, the passenger terminals are topsy turvey. The domestic terminal is huge, new, shiny and clean. The international terminal is old, small, riddled with Chinglish signs and officials keen to stamp each and every document – in triplicate.
This part of China – central China – has everything it needs to hand. It doesn't need to be an international tourist destination. It has 70 million people within its reach by land transport – and an hour's flight in each direction nets a population of 340 million people. All of which, of course, need work.
Which makes it likely that this smoggy, busy, industrious city – whose people are understandably proud of their labours – will become one of, if not the manufacturing hub of China. For now, Shanghai is still growing in export terms, and remains the mainland's most important hub, especially now it is also gaining in imports. (Did you know, for example, that in March BMW, for the first time, sold more cars to the Chinese than it did to the US?) But central China is definitely gaining ground, and will become a critical place on the air freight map.
But for now, if you to ask a simple question here, don't expect a straightforward answer. This is China, undiluted by outside influence.
If you want to know more about the ins and outs of operating in western China, the full article will be in the June issue of Airline Cargo Management. (And if you are coming to visit, I can thoroughly recommend the Sheraton Chongqing, a vast and astonishing bastion of fake gold and friendly, but random, service that will bring a smile to your face.)