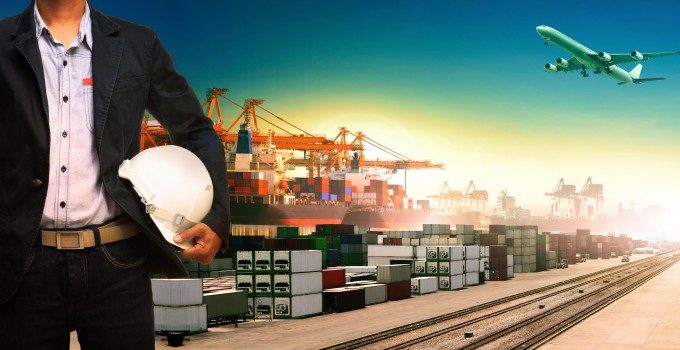 The future of logistics is in jeopardy unless the mindset of shippers, forwarders and carriers change to reflect new technologies, a senior executive has warned.
Pointing to carmaker Henry Ford's quote: "If I had asked people what they wanted, they would have said faster horses," Ram Menen, who built Emirates' SkyCargo division over 30 years, claimed that there was very little that could be done to improve efficiencies in the supply chain – the model itself has to change, he believes.
"Changing the model is critical for carriers and forwarders," he said. "The procurement guys control everything in the chain, they are all trying to squeeze blood out of a stone, but that hurts the entire chain – including them."
Mr Menen argued that the key to change lay in cashflow.
"The only way to improve cashflow is to change the flow of cash. Cash is critical. Airlines tend to manage it better and it is in the forwarders' favour that things change. Manufacturers like Apple receive cash from online sales – consumers are used to purchasing upfront. We need to change the mindset on a corporate basis, as shippers are using forwarders as bankers.
"This needs to change. Only then can investment be made into the supply chain."
Forwarders, he said, needed to offer a selection of services to shippers that can be bought online in an immediate purchase, much as happens with consumer items, thus improving transparency – a familiar gripe of shippers.
He said: "The shippers will have the choice to buy exactly what they want, much like passengers in the low-cost airline industry. It's a question of gelling all the services together. That will allow the cash flow to improve. And this is a question of using technology and financial tools that are already there. Bankers will change to allow this process if there is demand."
He added that clearing houses could be set up to make transactions efficient.
Warning that today's ten-year-olds would not accept the business as it's currently managed when they come to be in charge, he said: "Forwarders are going to lose out – carriers too. Forwarders have got to start thinking in these terms."
In an interview with The Loadstar this week, Mr Menen also claimed that modal shift was not a long-term worry for airlines, because of the importance of inventory management.
"In the entire chain there are a few critical elements. Components will be just-in-time and it's about inventory management and procurement, and then logistics and transport. Time is the fourth dimension. Inventory is not produced until needed and has to get there quickly.
"Air cargo will flourish, but it has a cyclical relationship with ocean freight. At the moment, demand is challenged because of oil prices and the impact on disposable income."
He also noted that forwarders should have no concerns about a move to online trading – not least because of the incentive to get paid in advance.
"Carriers cannot do what forwarders do. They may have a love-hate relationship, but forwarders provide more services to the shipper than a carrier ever can. The forwarders control the chain and have the ability to put their services online. But they do need to start thinking about the first and last mile and begin aligning themselves with the 'courier' side of the business. This is the segment with the biggest growth, with processes based on regular frequencies."
Mr Menen acknowledged that there would be risks in the new processes – but  the younger generation wouldn't see those risks.
"Those companies that make it will be those willing to take the risks. This isn't just about forwarders and shippers changing their mindset – carriers are equally at fault. Everyone has to get out of this quagmire."