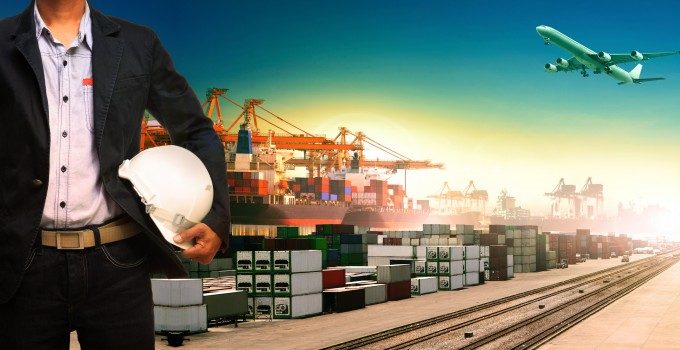 With the notable exception of those from UASC, recent orders for newbuild ultra-large containerships have not been specified as being duel-fuelled to run on cheaper LNG as well as traditional heavy fuel oil (HFO) – until now.
The reasons have traditionally been the extra cost at construction, the loss of slots taken up by LNG tanks and, crucially, the availability of the gas on major tradelanes.
However, several ports are pushing ahead with plans to build LNG bunker facilities, easing this concern and putting the much cheaper and more environmentally friendly fuel at the top of the options list for ocean carriers continually striving to achieve unit cost reductions.
In a classic chicken-and-egg scenario, bunkering ports have been reluctant to invest in the infrastructure and compliance requirements for an LNG hub without the guarantee of demand. Now, the significant cost implications of the January 2015 low-sulphur content regulations in the emission control areas (ECAs) of Europe and the US  seems to be a new driver towards the use of LNG.
The gas is currently around 20% cheaper than HFO, but costs 50% less than the LSMGO (low-sulphur marine gas oil) that will be required to be burned by ships transiting ECAs next year.
Yesterday, Europe's largest container port, Rotterdam, said it had passed an amendment to local by-laws to enable ship-to-ship bunkering of LNG at designated locations; which effectively means that, in most cases, ships can bunker the gas during the transfer of cargo.
Easing concerns on the reliability of LNG supply is key to forward planning for carriers, and a Lloyd's Register report in April surveyed 22 major ports worldwide to find 86% thought it likely that there would be demand for LNG from deepsea ships within the next decade.
Moreover, 76% believed that LNG bunkering operations would commence at their port within five years.
There is also a big opportunity for way ports to provide gas bunkering facilities – a good example is the transhipment hub port under construction at Granadilla, in the south of Tenerife.
At the recent TOC Container Supply Chain event in London, Ports of Tenerife commercial director Airam Diaz Pastor confirmed that this new deepwater port – expected to be operational next year – would not only provide transhipment options for West African cargo, but would also be a major LNG bunkering hub.
Accepting that hybrid LNG ships will be greener and less expensive to operate, containership owners will still want to know the time it will take to cover the additional construction costs. In 2011, classification society Germanischer Lloyd, in conjunction with marine engine manufacturer MAN, looked into the payback time for respective sizes of containerships compared to the length of time spent in ECA areas.
According to this data, a 2,500teu ship operating 60% in ECA zones could cover the extra cost in as little as 12 months, while a 14,000teu vessel typically operating only 10% in the restricted areas could take up to three years to provide a return on investment.