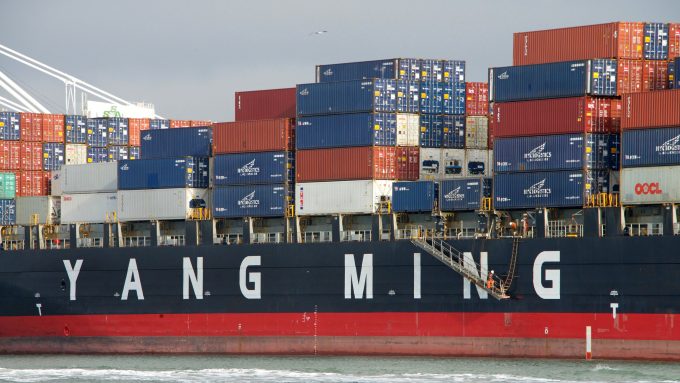 The shipping lines hit by a collective $80.7m fine by the Korea Fair Trade Commission for price-fixing say it won't have have a substantial impact on their operations or finances.
Wan Hai Lines spokesperson Laura Su said in a Taiwan Stock Exchange filing the company had not yet received notification from the authority.
She added: "The reported fine of around $9.6m has no significant impact on the company's finance and business. We will discuss the follow-up treatment with a lawyer to protect the company's rights and interests."
Yang Ming GM Du Shu-chin said his company was facing a fine of around $2m and added: "The company has appointed a lawyer to safeguard its rights and interests, and the penalty has no significant impact on our financial status."
Evergreen is facing a fine of around $2.85m, its president, Eric Hsieh, said in a filing to the Taiwan bourse, while an HMM spokesperson told The Loadstar: "As soon as the KFTC provides HMM with official notification, we will review and decide to implement relevant measures."
The Korea Shipowners' Association, which represents the 14 South Korean liner operators, plans to file a lawsuit in a bid to overturn the penalties, while the National Assembly's Agriculture, Food, Rural Affairs, Oceans and Fisheries Committee has vowed to "go all out" to reverse the fine.
The other lines involved include Cosco, OOCL, CMA CGM's intra-Asia unit, Cheng Lie Navigation, and Pacific International Lines. The shipping lines were fined for fixing freight prices on the South Korea-South-east Asia lane between 2003 and 2018 when the companies were members of the now-defunct Intra-Asia Discussion Agreement that decided freight rates on various intra-Asia routes.
South Korea and transport ministries in various countries allowed shipping companies to set freight rates through collective actions. However, South Korean law did not insulate such actions from antitrust prosecution, leaving the shipping lines vulnerable when timber importers filed a complaint in July 2018.