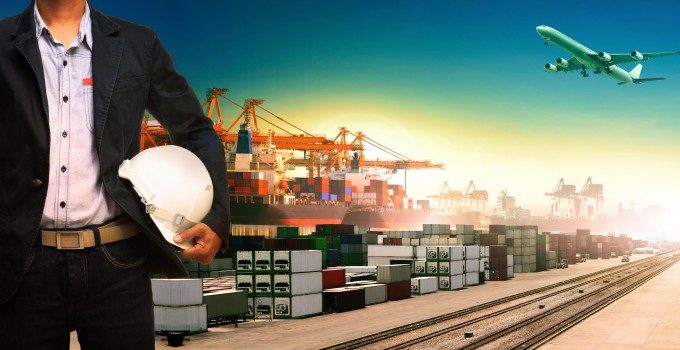 Container shipping lines looking to create a sustainable business ought to consider offering more value-added services at origin and destination points and spread their focus from simply being a port-to-port transport provider, a leading shipper argued this week.
Filip Degroote, EMEA transportation director at Stanley Black & Decker (SBD), told delegates at this week's TOC Container Supply Chain event in Rotterdam that "carriers need to create added value of they want to be sustainable".
He said: "Some carriers are moving in the direction of offering origin and destination services, and I think that is the way for them to go."
He suggested shipping lines could look to retrieve some of the ground lost to freight forwarders and 3PLs over the past few years.
"Today forwarders are taking that role, but I think carriers should also give a total solution package. I would ask shippers what would be the future role of a forwarder and whether carriers are interested in taking that role more, which would get layer out of the supply chain," he added.
However, he also made clear that such a transition appeared to be some way off, given that many carriers continue to focus on their port-to-port services. This, he said, was of little value since SBD's supply chain focused on shipment end-to-end transit time.
"People talk about port-to-port transit time, but port-to-port doesn't tell me anything on its own – we can lose too much time at origin and destination, so I need to know end-to-end," he said.
Mr Degroote said there were four main areas where there was an opportunity for carriers to work more closely with SBD: origin services; destination services; port-to-port reliability; and overall visibility of its supply chain.
At goods origin, SBD works closely with strategic partners to ensure that vendors' shipped volumes are closely aligned with forecasted volumes; to build SBD consolidated boxes – "because inventory is very expensive, we don't have the bulky products so there are a lot of smaller shipments from a wide variety of vendors" – and the smooth transport of containers to loading ports.
In terms of sea freight transit times, the company had accepted that slow-steaming was an standard feature of ocean transport, but, he added: "The most crucial point is that we have consistent transit times and no rolling of cargo.
"Slow-steaming is painful, but the most crucial thing is to have consistent transit time. In addition, we try to avoid transhipment because we had a bad experience with that, so we always look for direct call."
At the destination port, he said the target was to out-gate all its boxes within 24 hours of a vessel calling.
"The port should not be a storage site. We want to have the inventory as close as possible to our DC, and that's why we bring a lot of volume on barge or rail – it is smoother," he said.
SBD's European supply chain is centred on a 60,000sq metre European distribution centre in Tessenderlo, Belgium, which was built three years ago and is likely to be expanded to 75,000sq metres next year.
Its location adjacent to the Albert Canal means the site is linked to the port of Antwerp's container facilities by barge, with inbound shipments from the manufacturing facilities in Far East, the US and Israel. Its global transport spend amounts to just over $400m a year.
He also suggested that 45ft containers, which have so far been limited to intra-Europe trades, should be made available on intercontinental lanes
"We have light products, which are high-volume, that we can load into 45ft containers, and I am constantly asked at SBD why we can't have more investment in these boxes. If we build new vessels now, can we also make them able to carry 45ft?"
And the demand for greater visibility was a familiar theme for large shippers.
"I need visibility at an SKU level so I know what is on the water and what its transit time is."