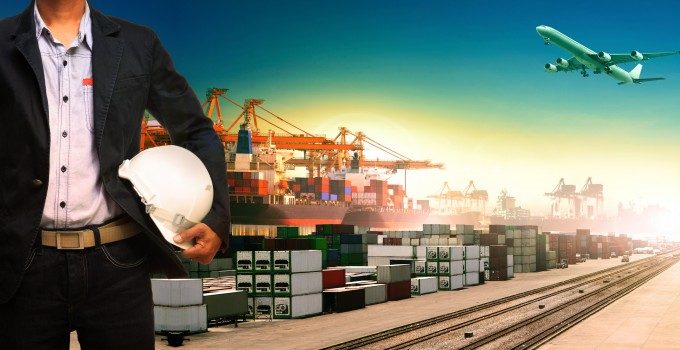 As container shipping lines and their customers' industries sink into the annual two-week period of relative inactivity following the beginning of Chinese New Year, there are further signs that carriers are more focused than ever on limiting capacity.
Yesterday Maersk announced that it was continuing the suspension of its AE9 Asia-Europe service until April, as the prospects of any significant increases in volumes remain low.
"In view of the declining demand on the Asia-Europe trade, we will be extending the suspension of the Asia-Europe (AE9) service until April 2013. As a consequence of the service changes, available capacity on the remaining Maersk Line Asia/North Europe services will be redistributed across markets as required," it said.
It is the second time it has been suspended in the face of weak demand. Last October, the company withdrew the service temporarily, reintroducing it in mid-December for seven sailings, with the last departing Ningbo on 4 February.
Maersk said its Asia-Europe capacity has now been reduced by 21% year-on-year, a clear signal to the market that it would look to address the recent softening of freight rates. The Shanghai Containerised Freight Index has been on a gentle slide in the weeks leading up to Chinese New Year.
Last Friday it stood at $1,301 per teu on its Shanghai-North Europe route, down 1% from the week before, and down 8% month-on-month.
The need for carriers to try to limit excess capacity on the Asia-Europe trade was further underscored by OOCL chief executive Andy Tung in this interview with Maritime CEO magazine, where he urged carriers to exercise "discipline in capacity deployment and to hold on to sustainable freight rates", if rates are to continue above loss-making levels.
Carriers on the trade have begun announcing a new series of general rate increases, with 15 March as the next key date. On that day Hapag-Lloyd will try to bring through a $750 per teu rate increase, OOCL and China Shipping $700 per teu, MSC $650 per teu and Maersk $600 per teu.
Even after April, Maersk said that the AE9 would no longer run as a purely Asia-Europe service, but would instead be merged with the company's TP7 service, which currently links Asia with the US east coast via the Panama Canal.
However, with the addition of the post-Panamax vessels that operate the AE9 service, TP7 will henceforth be transiting the Suez Canal, thus allowing Maersk to also partly serve the Asia-Europe trade, most likely with a transhipment call in one of the main Mediterranean hub ports.
By switching the routing of the TP7 service, Maersk has been able to absorb some more tonnage that is clearly surplus to Asia-Europe requirements, although not all, according to container consultancy Alphaliner, which notes that the current AE9 service employs seven vessels between 4,500teu and 7,000teu.
"The move appears to be a last-minute change of plans for Maersk, as it leaves several of its intended AE9 vessels unemployed, including the 6,478 teu Safmarine Kariba and the 6,673 teu newbuilding Mary," Alphaliner wrote.
The TP7 service will then move from running 10 vessels of 4,500-5,100teu to 11 vessels of 6,000-7,000teu size, thus increasing overall capacity by some 25%.
That move coincided with the long-anticipated announcement from the G6 alliance – comprising NYK, MOL, APL, Hyundai, Hapag-Lloyd and OOCL – that their cooperation would be extended from Asia-Europe to transpacific.
Made up of two separate groupings – the New World Alliance and Grand Alliance – which currently run eight Asia-North America loops, five via Panama and three via Suez, the revamped network will from May deploy larger vessels but offer the same overall capacity with three services via Panama and three via Suez.
Whether these alterations to the operating fleet result in longer term lay-ups, as many in the industry argue need to happen, remains open to question. Inchcape Shipping Services, which operates hot and cold lay-up services for shipowners, told The Loadstar that it had seen "no clear evidence that lay-up activity is increasing" for the container ship sector.
"At present, due to Chinese New Year some vessels are skipping sailings. However [they are due to] return end Feb/early March, so would not go into lay-up.
"The last time lay-ups were a hot topic was in 2009 when over 10% of vessels went into lay-up and activity increased in all areas including Asia and the Middle East, as well as Europe. In the UK our local knowledge suggests that most of the lay-up berths available have been long since taken," it added.