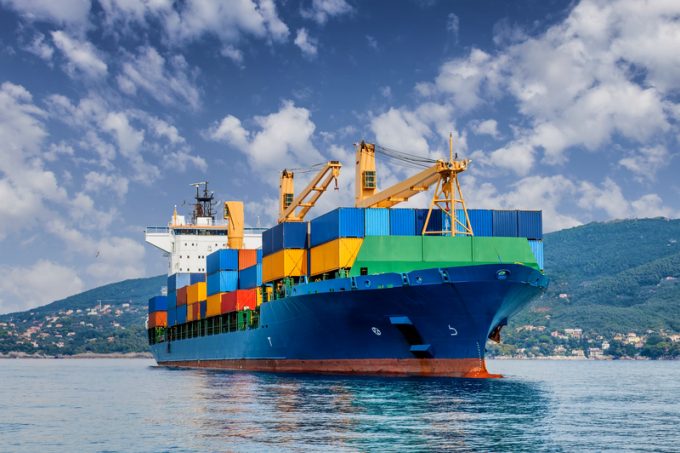 Container lines are facing a new "perfect storm" of falling freight rates, higher fuel costs and a charter market turned in favour of shipowners.
For some time, ocean carriers have been able to adjust their capacity to the peaks and troughs of demand by hiring and off-hiring charter tonnage, which for MSC and CMA CGM, for example, represents around 66% and 62% respectively of their operating fleet.
Indeed, Maersk Line has often boasted of its charter market "toolbox" of short-term fixtures it can easily adjust to suit capacity needs.
But now containership owners have regained the upper hand and are making their counterparties pay dearly.
CMA CGM issued a customer advisory last week regarding "fleet disturbances" on its Europe Caribbean Service (ECS), relating to the deployment of a chartered vessel that owners said could be delayed "at least three weeks more".
In the past, the French carrier would have simply cancelled the fixture and chartered another vessel, however it was clearly unable to find a suitable replacement for the geared 2,556 teu Rio Taku, admitting that "the available vessel market is very poor".
The containership idle fleet has shrunk to fewer than 100 ships – many of which are in long-term lay-up requiring two weeks or more of reactivation – and in some sizes the market has actually 'sold out'.
One London-based broker told The Loadstar this week he had nothing open on his books, and charterers were "getting desperate".
"Carriers are starting to feel the pressure from higher charter rates, as the availability of open tonnage shrinks," said Alphaliner.
The consultant noted that its charter rate index was at a three-year high with daily hire rates 40% higher than a year ago and 82% above the low recorded in December 2016.
In just the past 30 days the market hire rate for an 8,500 teu vessel has jumped by 20% to around $18,500 a day, and for a 5,600 teu ship the increase is even higher at 23% to some $16,000 per day. And carriers are often having to pay even for the right vessel. For example, among recent fixtures is the 8,465 teu ER Texas, extended by Cosco for a further 12 months at $22,500 per day – significantly higher than the original fixture.
Moreover, the terms have moved very much into the court of the shipowner, now able to dictate the duration of the charter, positioning costs and extension options.
As a result, carriers are trying to extend charters in order to mitigate this inflationary impact, and therefore have lost the flexibility to adjust supply to demand.
It remains to be seen how long the current charter market bull run will continue, given that 50 ships of 10,000 teu or more are due to be delivered this year. However, in the smaller sizes, owners should continue to benefit from an acute shortage of tonnage for the foreseeable future.