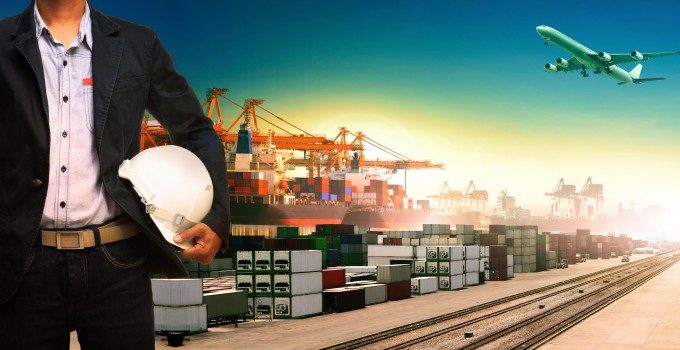 Dirk Reich, the new CEO of Cargolux, has acknowledged that yields on the new route to Zhengzhou will initially be weak and that the carrier has had to suspend another service to accommodate the new destination.
Responding to The Loadstar's questions, just three weeks after taking on the top job, Mr Reich admitted: "Yes, initially, we are facing a situation where yields are negatively affected during the start-up phase."
He added however, that the first flights to Zhengzhou were full.
"And we have sufficient cargo, that also includes freight from Shanghai and Beijing. This, in part, relieves our seven-weekly Shanghai and once-weekly Beijing services.
"We have initiated sales campaigns in Zhengzhou and its surrounding regions; it is bringing in good first results and our global accounts team is seizing the competitive advantage of using both gateways [Luxembourg and Zhengzhou] to cover the trade requirements of the North-Eastern China region."
Cargolux denied, however, that  "relieving" its other China services meant cannibalising traffic, stating that the new route would not negatively affect other load factors, but "wouldn't add to those flights".
Cargolux, famously, has very high aircraft utilisation. To launch next Thursday's service, the carrier admitted it has suspended its Taipei/Singapore service.
Mr Reich added: "We have also initiated some other shifts in our network to accommodate the Zhengzhou Thursday flight. For the Saturday flight, we did not see the need to cut any services, instead we can utilise spare capacity on our power-by-the-hour aircraft that are available over the weekends."
With Cargolux expected to announce stronger annual results at the end of this month, it seems likely that it has been forced to cut better-yielding services to accommodate the new route. But Mr Reich believed the new service would pick up pace.
"[Negatively affected yields] will be offset and stabilised when production from Zhengzhou and the surrounding destinations is ramped up. HNCA is using our established commercial network to ensure a successful follow-up of sales leads originating from China.
"Building up a steady service and generating consistently full flights will take some months. This is one of the reasons why we are starting with two services and will build it up to four flights a week when demand grows."
It is still unclear what additional production in Zhengzhou will boost volumes. At the end of last year, forwarder Navitrans signed a contract with TNT for two weekly 747-400ER flights between Zhengzhou and Liege, just an hour from Luxembourg, for Apple products from Foxconn's Zhengzhou factory, the main export.
Foxconn is also thought to make Microsoft Xboxes, although reports read by The Loadstar suggest that the vast majority of Foxconn workers in Zhenghzou are making Apple products, and there is little reference to Xboxes.
In addition, summer months in Chinese factories are traditionally slow, with less production than in the rest of the year, so it could be months before manufacturing picks up.
Meanwhile, Mr Reich confirmed that a brand new 747-8F from Boeing was sitting in the desert in Cargolux livery.
He said: "The aircraft in Marana is one of two 747-8Fs that will be delivered to Cargolux this year. We are still talking to Boeing concerning the delivery terms of that particular aircraft."