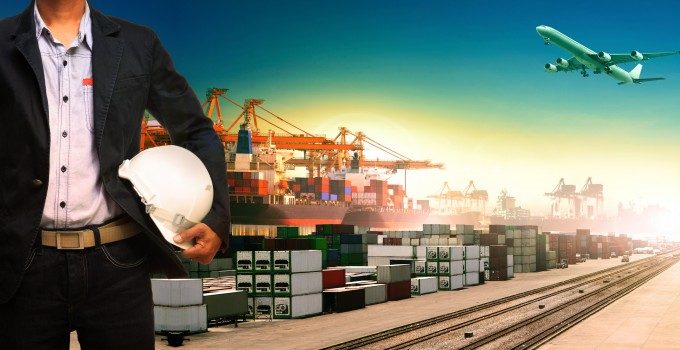 Movers of project cargo are already feeling the impact cutbacks in capital expenditure being implemented by the global oil giants.
BP, the world's third-largest oil and gas company, today announced it is reducing investment by up to $6bn this year following a 20% fall in profits for the final quarter of 2014. The company is the latest to rein back on exploration projects as the crude oil price languishes at around $50 per barrel, close to a six-year low.
Exxon Mobil, ConocoPhillips and Occidental Petroleum are all suspending new oil and gas projects while Shell is cutting spending by $15 billion over the next three years as it scraps, scales back or defers 40 of its more expensive projects. Shell is continuing is keeping faith in projects that are already underway, and will almost match last year's capital investment of $35 billion in 2015.
However, Grant Wattman (pictured), president and CEO of Agility Project Logistics, said: "Lower oil prices are likely to be with us through much of 2015, triggering industry cost reductions and investment delays. We anticipate postponement of at least one third of capital projects that have yet to get the final investment go-ahead."
Agility works with the oil and gas industry both upstream and downstream, including oilfield service companies, drillers and engineering contractors that construct LNG, NGL and petrochemical complexes.
"We recognise that our clients in the oilfield service industry and upstream exploration and drilling will be affected by cuts in spending," Wattman said. "Exploration and development sector are already reducing drill count, reducing staff and postponing expenditures not committed.
"While there will be decelerating investment in LNG and NGL liquid capture and conversion projects, there is still movement in the petrochemical sector and in retrofit of existing power and production facilities that are shifting to gas."
At Panalpina, oil and gas industry cargo shipments break down into two main categories: exploration and production (E&P) infrastructure and equipment, including drilling rigs, turbines and pipework; and production support, from construction materials to workers' food and other supplies, operating equipment, computers and support vehicles.
"E&P shipments are frequently oversize, and often need to be delivered urgently to ensure production stays on time," explained Frank Bichowski, Panalpina's global head of business development, Energy Solutions.
"Production supply requires a high level of consistency and reliability to feed ongoing operations. Our own-controlled freighter network – which also includes scheduled charters, for example down to Africa's West coast – keep a steady flow of material streaming to oilfield production sites."
Hotspots for Panalpina in 2014 included Central Asia, the Middle East and the North Sea as well as West Africa. But Bichowski said: "We are seeing a decline in all E&P areas globally. Drilling, deep water and oilfield services are affected most. Projects are likely to be delayed or cancelled at short notice, or will go through re-design or re-bidding."
The company expects prices to stabilise, albeit at a lower level, in the second half of the year. With customers focusing so closely on costs, Bichowski sees opportunities in the re-engineering of supply chains, outsourcing and shift of transport mode.
"Geographically, we see growth opportunities in the oil and gas sector in the Middle East and Kenya. Furthermore, there are other areas in the energy sector that can compensate for reduced oil and gas activities: petrochemicals and power plants based on alternative energy sources such as hydro and solar," he added.
Hansa Heavy Lift, a specialist in ocean movements of project cargo, claims it is not yet suffering from the slump in the oil price. MD Joerg Roehl said: "So far our business partners have only advised us that there may be cutbacks on future projects, but there is no physical impact on any current projects or work we are involved in. We are still receiving many tenders, and opportunities as a heavylift carrier to handle projects for the coming months and years."
However, Agility's Wattman expects to see smaller operators, squeezed by reduced cash flow and working capital, being forced to cut spending.
"Mid-size and large companies will be looking to acquire or merge, further affecting the sector," he predicts. "Agility Brazil, USA, Russia and the Middle East will probably see the greatest impact."
Simon Morris, group business development manager – oil & gas at GAC, says out-of-gauge cargo movements for new builds, refurbishments and subsea installations are "likely to continue in short to medium term", but new projects will slow down until the oil price recovers.
"Exploration will generally be on hold until the oil price recovers – unless it is 'easy' shallow water or land-based oil," he added. "Where possible, newbuild deepwater projects will be postponed, cancelled or delayed."
Echoing Wattman's comments, Morris said: "We expect a slowdown until the second half of the year, or until the price recovers to a minimum of $70 a barrel.  There will consolidation in the industry, bankruptcy and mergers."