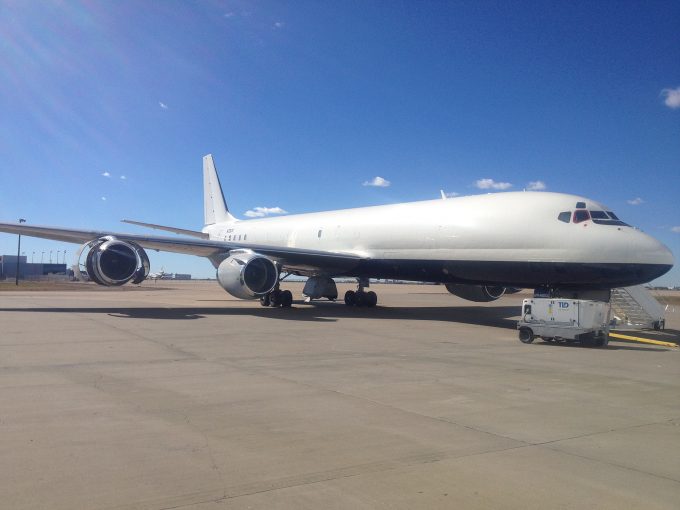 Sky Bus Air Cargo, a Peruvian freighter operator, has won approval to operate charters between Peru and the US.
The airline, which has one older DC8 freighter (pictured), applied for permission from the US Department of Transport, in September.
The application stated: "Sky Bus's proposed operations, initially on-demand charters with a DC-8 freighter aircraft, will benefit the shipping public by providing an additional, competitive option for shippers in the Peru-US market."
Its 50-year-old aircraft appears to have been stored, however, in February this year.
The DoT has given approval for two years. The application did not state which US destinations Sky Bus Air Cargo intends to serve, but it has previously operated into Miami airport. Peru is the second largest exporter of fresh asparagus, 70% of which goes to the US.
Meanwhile Air Belgium, a new carrier, has applied to operate between Belgium and the US for both scheduled and charter services. It plans to be a belly freight carrier, and recently signed HACTL to handle its cargo in Hong Kong.
The application did not state which destinations it plans to serve with its A340. It gained its AOC in April this year.