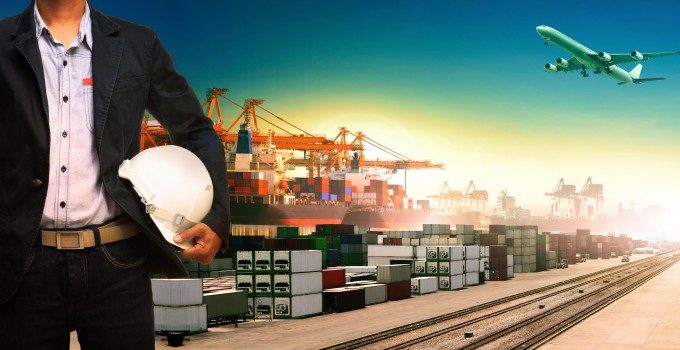 In the second of this two-part series (click here for part one), Zen Yaworksy, supply chain consultant, explains why shippers fail to allow 3PLs to innovate
Are 3PLs capable of delivering, and do they want to deliver more than that?
In my opinion the short answer to that is yes.
The better 3PLs out there have prolonged exposure to some of the most challenging operations, are peopled by intelligent and resourceful staff, and have strong local market knowledge. However, they can be quite simply disabled by an unimaginative contract.
The bad thing about most contracts is that they define a snapshot of requirements, which are a picture of what is known today and not what might be imagined tomorrow. And with requirements formalised in a contract, there is little room for innovation. Most contracts are designed to live in a filing cabinet.
The other bad thing about a freight or logistics contract is term. Where a contract exists (and I have been alarmed by how often a contract is absent) then it is in the vast majority of cases far too short. Freight contracts, verbal or written, can be as short as a month; logistics contracts might have a notional five-year term, but the shipper will very often employ termination clauses which could mean the contract is good for little more than a year.
If innovation is required then it demands research, assessment, a business case and implementation. Sustainable innovation needs time, to develop and finesse.
Is the person on the shipper's side of the equation really capable of making decisions at this level? Could they handle the offer of innovation? This is where we get to the meat.
The conversation with the shipper, whether it's about a thousand teu from India or the development of a warehouse network in the UK, is often between a senior player in the service provider and a logistics professional (at a variety of levels) in the shipper's company. This conversation can only deal with cost, operational service levels and performance metrics – the transactional elements. The supply chain transformational elements of the customer's business – the strategic elements that represent enhanced revenue opportunities for the 3PL and meaningful shareholder value for the shipper (not ten dollars off a box); the innovation that is being craved – are just not in the gift of the shipper's logistics professional. The conversation is redundant.
In today's market, where e-commerce is inverting the status quo, where re-shoring and near-shoring are beginning to play a significant part, is more about inventory and sustainable supply than ever before.
The shipper's logistics professional might look for innovation that is going to deliver real value from the 3PL – help to reduce stock cover, improve lead times, notch up availability – but in 99 cases out of 100 they have no real mandate for that within their own business. They don't call the shots. They are running a cost centre and are servicing a buying and selling function. Their organisation demands a transactional service that needs to come in below budget.
To demand innovation from a 3PL it is the shipper that should be the initiating and primary party. They need to go into their own organisation and work to establish a supply chain strategy which places aligned demands on their carefully chosen supply chain partners, be they product or service providers. They need to play a key role in opening up the channels to procurement, IT and inventory management within the customer organisations.
When the supply chain framework is defined, then those core suppliers can be invited to use their unique capacity to develop innovative contributions that serve the defined corporate strategy. Is there a reasonable and achievable way forward? Of course, but it needs a rethink from the shipper.
I haven't come across many true strategic supplier relationships in this industry. I know that there are lots of long-term operations out there but that doesn't make them strategic. Foxcomm and Pegatron are strategic suppliers to Apple; Lopez Foods and 100 Circle Farms are strategic suppliers to McDonald's. They are integral to the planning, growth and evolution of each business, their relationship is established and maintained at an extremely senior level, their contracts recognise and value the suppliers' investment horizons to deliver the customer strategy.
For innovation to deal with more than tactical cost-saving, shippers need to consider true strategic partner relationships with a very few of its suppliers.
There will always be a need for transactional business – its an 80:20 thing. Most suppliers will fall into the transactional camp but if the shipper wants true innovation then they need to redesign the approach and think outside of their functional area and leverage the strategic needs of the business, and start long-term partnering with carefully selected providers. It's a big ask.
Do I think there is a desire out there to achieve this?
On the 3PL side of the equation, definitely, but on the shippers' side it's difficult to see.
Shippers seem to like the status quo; beating up 3PLs for not showing imagination and not giving them the oxygen and opportunity to do so is the path of least resistance. There isn't much interest in relationship sustainability – after all there is always another 3PL, you can almost magazine load them.
If I were a 3PL I would stuff a few more exercise books down the back of my trousers – at the least in the short term. www.zyconsulting.co.uk