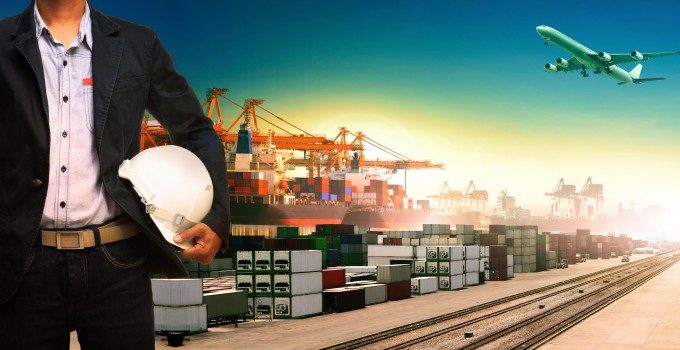 Malaysia's Port Klang will raise terminal handling rates by 15% from 1 September, its first revision of container tariffs in 14 years.
After years of lobbying, Port Klang Authority finally won approval for a phased price rise, with a second 15% increase scheduled for 1 September 2018.
Terminal operators Westports and Northport are expected to benefit from the increased rates, which cover container handling, import-export, transhipment and container shifting, stowing and storage.
When asked about the notice period given to the port's customers, Ruben Emir Gnanalingam, chief executive of Westports, told The Loadstar that all stakeholders were consulted and the increases should not come as a surprise.
"The tariff hike has been a topic that has been discussed for about 18 months, since the process was started. All stakeholders were involved via various consultation programmes to gather their feedback and to also set their expectations. The official notice is about a month since the release from the port authority," he said.
As gateway to the Malay capital of Kuala Lumpur, Port Klang is the twelfth biggest port in the world by container throughput, with 10.9m teu recorded in 2014.
Westports enjoys a 77% share of this throughput, with volumes of 8.4m teu in 2014, with transhipment accounting for 70%.
However, because carriers negotiate contracts for transhipment services they are not expected to be affected by the rate rise until their contracts come up for renewal, whereas the remaining 30% gateway cargo will feel the immediate effects of the rate rise.
Mr Gnanalingam said that although he would not discuss carrier contracts, he expected the rate hike to primarily impact gateway containers and argued that Westports rates remained competitive.
"I believe with regards to gateway containers, despite the increase, we still effectively have the lowest tariffs in South-east Asia. It is even more the case for transhipment containers. We remain extremely competitive even after the increase," he said.
He declined to comment on whether carriers were likely to pass the increased costs down the container supply chain, which could potentially impact importers and exporters with gateway cargo from the Klang Valley metropolis.
"For the gateway containers, we charge our shipping lines. Whether they pass it on to their shippers is entirely their call. It would be wrong for us to speak on their behalf," he said.
The smaller Northport facility could, however, gain most from the tariff hike, according to Malaysia's Maybank.
Maybank calculated that rates for transhipment cargo – a business that is highly transferable between regional ports – will remain flat due to competition levels, and that Northport's earnings would receive the bigger boost because of its greater proportion of gateway cargo.
"Transhipment tariffs will stay put as this is a competitive segment. Given that the ratio of laden-empty volume is 80:20, we estimate that the effective hike to gateway THC will be 13% on 1 Sep 2015 and 11% on 1 Sep 2018 (24% in three years).
"We also estimate that the earnings impact to Northport will be greater than to Westports, as local boxes account for 53% of Northport's 2015 first-half total, compared with 29% for Westports," Maybank wrote in a research note.
Northport is currently upgrading its Container Terminal 4 (CT4) to handle latest generation of ultra-large container vessels. The $38m upgrade will increase the quay length at CT4 to 513 metres with 17-metre depth alongside, and total capacity will rise from 5.6m teu to 6.2m teu by the end of 2016.