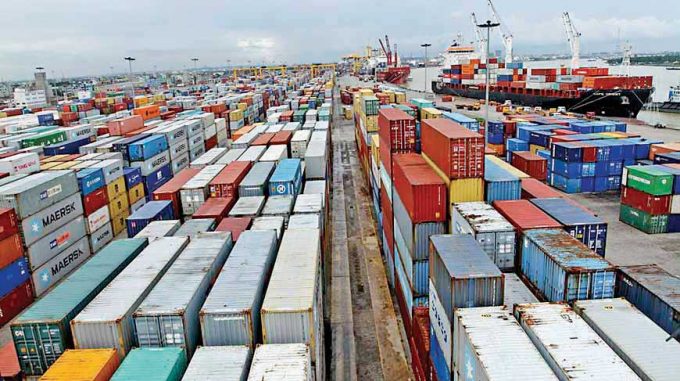 Bangladesh yesterday began its strictest 'shutdown' yet, as Covid infections and deaths continue to break records.
There were 100 deaths in the past week and, with some 8,364 people testing positive on 28 June, the highest since the pandemic hit the country last year, the government has decided to shut all public and private offices for at least a week.
Cabinet secretary Khandker Anwarul Islam said on Monday that the army and law enforcement agencies would be patrolling to enforce the lockdown.
Activities at the country's seaports, however, will remain open, and although the country's main foreign currency earners, the garment factories can also stay open, following strict health safety rules, there are concerns.
"Shutting garment factories, even for a day, will be disastrous," warned Siddiqur Rahman, former president of the Bangladesh Garment Manufacturers and Exporters Association (BGMEA).
He said, with the Eid ul Azha festival in a few weeks: "We have to pay festival bonus and wages before that. If we can't produce and make shipments we will incur huge losses."
Meanwhile, despite a pandemic-induced slowdown across the country, Bangladesh's main port of Chittagong handled over 3m teu in the fiscal year ending yesterday.
In year 2019-20, the port handled 2.79m teu, slightly below the 2.8m teu in 2018-19, which is largely blamed on the initial impact of the first wave of the pandemic.
"Both exports and imports gained pace during the past couple of months as the pandemic eased in western countries," said a Chittagong port official, explaining this year's increase in volumes.
However, long berthing delays at Chittagong and outlying transhipment ports, has reduced the available capacity of feeder vessels, which along with non-availability of some feeder ships, has created a stockpile of export containers at the inland container depots responsible for the stuffing of boxes for export.
Ruhul Amin Sikder (Biplob), secretary of the Bangladesh Inland Container Depots Association (BICDA) said the number of export boxes at the depots was double the normal level, a situation that has persisted over the last month or so.
"Some containers are lying at depots for up to 15 days," he said
Sk Abul Kalam Azad, general manager at GBX Logistics, the local agent for Hapag-Lloyd, said the number of available feeder vessels had fallen below the required level to meet demand in this busy period.
Currently, vessels are facing berthing delays of up to five days at Chittagong and a further three days' delay at transhipment ports.
"This wasting of time lowers their average number of voyages a month, which causes space constraint in feeder vessels," said Mr Azad, which causes the logjam at depots, he added.
Today there were some 10 containerships waiting at the outer anchorage of Chittagong port, with nine at jetties loading and unloading containers.
Meanwhile, the htlogistics.com web-based agency, in a customer advisory today, said shipments were also stranded at airports without booking confirmation from airline for three to four days, with all hubs facing a huge backlog as a result. Bookings need to be placed at least five days before delivery to the carrier, while freight is moved only on a spot rate and per shipment basis only.