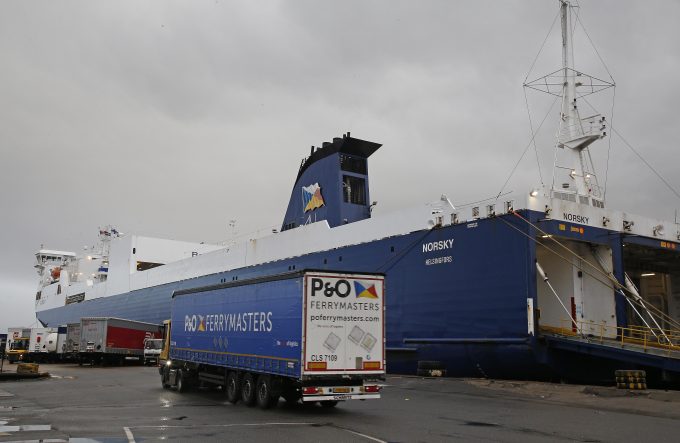 A £150m investment in a new Thames river berth could see the port of Tilbury rival Dover for shortsea box and ro-ro services, post-Brexit.
P&O Ferries has okayed a deal with Forth Ports that will see the ferry and logistics operator move into the new berth, subject to planning permission.
Chief executive Janette Bell said she was "looking forward" to working closely with Forth Ports after the move to the terminal, which should see P&O freight capacity treble, to 600,000 units, by 2020.
"This new facility will enable P&O to offer customers exporting to or from London and the south-east genuine alternatives," said Ms Bell.
"The berth will enable us to cut crossing times by one to seven hours, meaning our customers can be discharged an hour earlier, at 5am, enabling them to bypass the morning rush hour on the M25."
There are expectations of customs complications following Brexit, which could lead to severe congestion on the roads around Dover and, in such a case, Tilbury could act as an alternative.
This has not been overlooked; the plans include a new road linking the terminal and the A13 and the promise of a 30-minute gate-to-gate turnaround.
Forth Ports chief executive Charles Hammond said: "This long-term partnership with P&O provides a strong market, underpinning our development plans to grow UK trade."
P&O operates around 27,000 sailings a year between the UK, Belgium, France, the Netherlands, Northern Ireland and Republic of Ireland, handling some 2.3m freight units.
Last year, it reportedly achieved a record on freight between Zebrugge and Tilbury, emphasising the demand for more capacity.
And P&O Ferries is not the only carrier taking space along the Thames, with CMA CGM announcing it is to take a long-term lease and invest in a multi-temperature warehouse at DP World London Gateway.
Work is expected to start this year, with the 1ha cold facility becoming operational in summer 2019.
Senior VP for inland activities at CMA CGM Alexis Michel said the move was an important step forward for the carrier.
"This shows ports, carriers, logistics companies and industrial zones can work collaboratively to deliver value for cargo owners shipping into and out of the UK," he said.