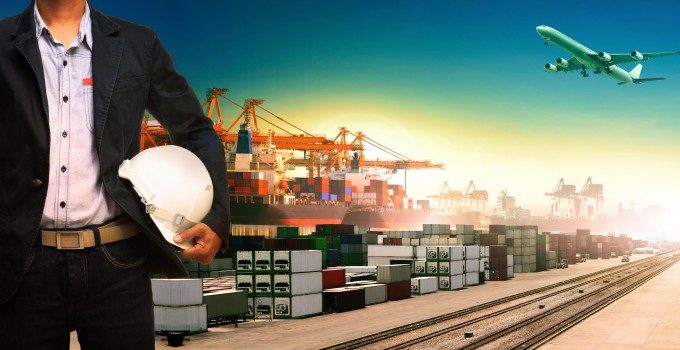 After an absence of nearly 40 years, Mediterranean Shipping Company (MSC) last week called at the port of Southampton when MSC Luciana arrived on the morning of 10 June.
The 2009-built vessel, with a nominal capacity of 11,660 teu, is the first MSC ship to be phased into the 2M Alliance's Condor service, which since it started in March this year but has so far only seen Maersk Line vessels deployed.
The world's second-largest container line, MSC, has been a customer at Southampton's DP World Container Terminal for a number of years through two alliances – in 2013 MSC started using the port when it joined forces with Southampton customer CMA CGM, on the French Line's FAL1 and FAL 3 Far East services, although there were no direct calls from MSC's own vessels.
In January this year, the much anticipated 2M Alliance started operations and, unlike its competitors, the 2M uses two UK ports – Southampton and Felixstowe – for its Asia-Europe services.
The 2M Alliance operates six Far East-Europe/Mediterranean services with both lines retaining their standard naming systems for the different services, with MSC using bird names and Maersk Line using its AE (Asia Europe) numbering system.
With an average capacity of 9,000-9,500 teu, the Condor/AE9 service has the smallest-capacity vessels on 2M's Far East-North Europe network, although one 13,000 teu vessel, the MSC Vega, is also currently deployed.
At present the service has the following port rotation: Tanjung Pelepas-Suez Canal- Barcelona-Tangier Med-Southampton-Le Havre-Antwerp-Felixstowe-Tangier Med-Suez Canal-Colombo-Chiwan-Ningbo-Shanghai-Yantian-Chiwan.
Last week Maersk Line announced that, following a network review, the smaller vessel sizes on the Condor service would be reduced from 9,500 teu to 6,500 teu – with the reduction in capacity mainly impacting Mediterranean.
2M is currently putting the finishing touches on the revised rotations and full service details, which remain subject to regulatory requirements.