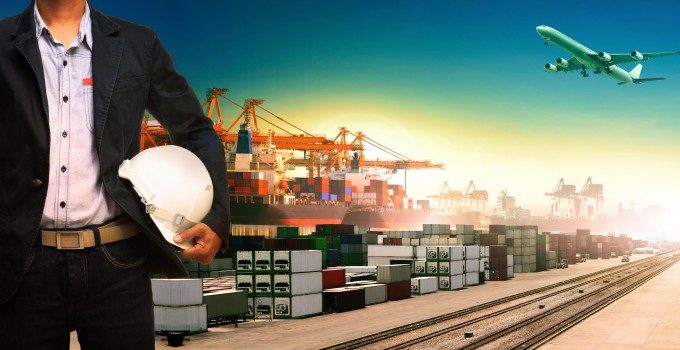 A revolutionary new option to scrapping for younger panamax containerships deemed too small for a tradelane involves widening the vessel rather than adding length.
According to maritime consultant Alphaliner, the procedure, on the 2006-built MSC Geneva, was a major engineering operation that had not previously been performed on large merchant ships.
The ship was sliced into two while in drydock and a new central section with three rows of container cells was inserted. It included transverse beams to ensure the structural integrity of the hull.
The additional cells boosted MSC Geneva's nominal capacity by 1,280 slots to 6,152 teu, and the vessel's beam to 40 metres from 32.2 metres. The ship's deadweight consequently increased to 82,000 tonnes from 63,638 tonnes.
The rebuilt ship has now been fixed on a new three-year time charter with the Geneva-based carrier and will initially be deployed on MSC's new Asia-west coast South America (Andes) service according to Alphaliner.
The decision by its German KG owners and NSB managing team to widen the MSC Geneva was a proactive move to adapt the ship to new markets, and to meet the requirement of carriers that require chartered-in tonnage to be the maximum size possible for a trade that is continually evolving.
There are, apparently, three more NSB-managed panamax ships that are stemmed for widening.
If the process proves cost-effective long-term, the option of widening instead of cascading into a smaller trade could be an interesting alternative for containerships.
Meanwhile, at the other end of the scale, MSC's 2M alliance partner Maersk Line has received the last in its series of 20 18,340 teu Triple-E class containerships, just weeks after the carrier announced an order for 11, plus an option for a further six, second-generation Triple-Es, each with a nominal capacity of 19,630 teu.
The Mathilde Maersk was delivered on 30 June, completing the order almost exactly two years after the first groundbreaking Triple-E was received by the Danish carrier.
The current Maersk Line flagship, named after the shipping and energy group's founder, the Maersk McKinney Moller, was delivered on 28 June 2013 and arguably reignited the race for carriers to operate the biggest containerships possible on Asia-Europe tradelanes.