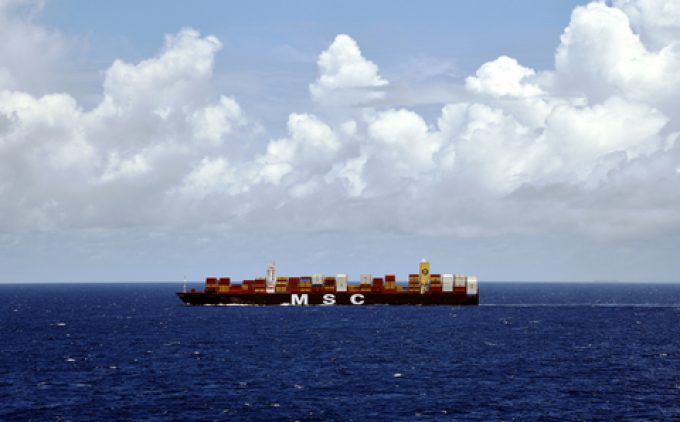 MSC is focused on expanding its standalone services outside the 2M Alliance as the two-year notice period on the vessel-sharing agreement runs out.
The carrier has tapped into the burgeoning Indian export market to the US with an expansion of its Sentosa loop, offering a direct connection from the Indian ports of Mundra and Nhava Sheva to the US west coast gateways of Long Beach and Oakland.
MSC said the enhanced service, which will deploy 12 11,500-16,650 teu vessels, instead of the current seven, would "provide better access to the North India market".
The first sailing on the revised rotation was performed this week from Nhava Sheva by the 11,660 teu MSC Sola.
MSC also announced it was relaunching its Dragon service, from Asia to the Mediterranean, which it operated with Maersk (branded AE20) under the 2M VSA before its suspension at the start of the pandemic in March 2020.
It said the Dragon service would connect Asia to Israel, Italy and the south of France, and "offer the fastest transit times into the Mediterranean."
According to Alphaliner, the previous Dragon/AE20 service turned in 12 weeks, deploying 14,000 teu ships. The carrier is yet to nominate the vessels that will operate the revised loop, which is stemmed to start from Shanghai on 15 March and will include direct calls at Ashdod and Naples.
The consultant said the relaunch of the Dragon service outside the 2M would "not come as a surprise", as MSC had "gradually built up a portfolio of east-west services" independent of its alliance partner.
However, Alphaliner added that the relaunch of the Dragon loop had "raised some fears of overcapacity and an imminent price war".
Vespucci Maritime CEO Lars Jensen said it appeared to be "the first divergence" between the 2M carriers since the announcement last month of the parting in January 2025.
"I expect to see continued divergence and potentially an earlier formal breakup," said Mr Jensen, "but for now the timing is 2025."
However, Maersk has reiterated that it would be "business as usual" during the 2M notice period. Indeed, in its latest European market report published today, it says the 2M termination announcement "has no immediate impact on the services provided to customers using the 2M trades".
The carrier added: "We remain fully committed to delivering on the 2M services to both Maersk and MSC customers."
Notwithstanding the ramping up of its standalone network, MSC is also reworking its feeder connections around the world and, in some cases, replacing commercial operators with its own service vessels.
From the end of this month, MSC will launch a weekly feeder service between Dublin, Cork and Le Havre and Antwerp. The service upgrade is an extension of the carrier's north continent to Ireland loop, which now also serves Cork.
Hitherto, MSC served Cork via a space agreement with Irish Continental Group shortsea and feeder subsidiary Eucon.