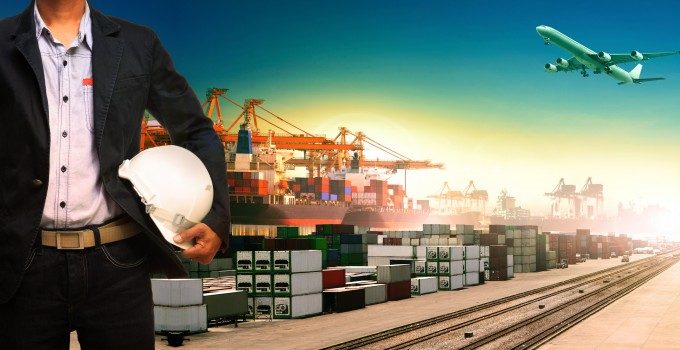 A pilot scheme to streamline the delivery of import consignments at Amsterdam's Schiphol Airport will be extended from four freight forwarders to 10 next week.
Trials of the innovative idea, pioneered by industry association Air Cargo Netherlands (ACN), began on 1 May.
Menzies, one of six cargo handlers at Schiphol, now operates three daily "milk runs", carrying loose cargo to multiple forwarder facilities. Each run can involve several 10-tonne vehicles, which have already seen load factors increase from 25% in the early stages to more than 60%.
The project has been co-funded by launch partners DHL, Panalpina, Nippon Express, Menzies (as the initial handling agent and scheme manager), Bos Logistics, which is providing the collection and delivery service on behalf of Menzies, and Cargonaut, the community system provider at Schiphol.
Cargonaut operates an online portal that enables all the Milk Run participants to monitor their shipments from before arrival at Schiphol to the point where freight is delivered to the forwarder, bringing greater transparency to the entire import process.
"The time limit is 12 hours from touchdown – eight hours for the handler to do its work with a maximum four hours for delivery to the forwarder," Thierry Huizing, project manager at ACN, told The Loadstar.
"The contract is between the handler and the trucker, and the handler is responsible until the goods arrive at the forwarder's door."
Mr Huizing said that some forwarders had retained their own dedicated collection schedules but others have committed entirely to the new system.
Around 4% of import traffic handled by Menzies is already being transported via the Milk Run, allowing participants in the scheme to cut eliminate 30% of import-related vehicle movements and reducing CO2 emissions.
"From 1 September we will incorporate ULDs and dangerous goods, so with new forwarders also coming on board we expect further rapid growth in volumes," Mr Huizing said. "Next we will start thinking about perishables."
Air freight handlers in some parts of the world have introduced their own forwarder deliveries to alleviate congestion at terminals, but Mr Huizing said he was unaware of any community-wide precedent for this except a previous small-scale project at Schiphol two years ago.
The current trial has produced "more positive than negative surprises", he said. "The biggest challenge was in import administration processes and not the physical movement of the goods. It's hard to change a process that's been there for 30 years."
Dimitri Brink, business unit manager Amsterdam for Panalpina World Transport, commented: "We are keen to support any initiative that saves time and improves efficiency in the air freight supply chain.
"The Milk Run is already exceeding our expectations, freeing-up our vehicles and drivers and giving us earlier access to import freight."
Bos is making all deliveries during the pilot phase. Menzies is expected to put the contract out to tender at the end of this year.
Based on final evaluation of the trial, it is envisaged that other handlers at Schiphol will introduce similar import delivery systems. Eventually, the concept will be expanded to include export cargo.