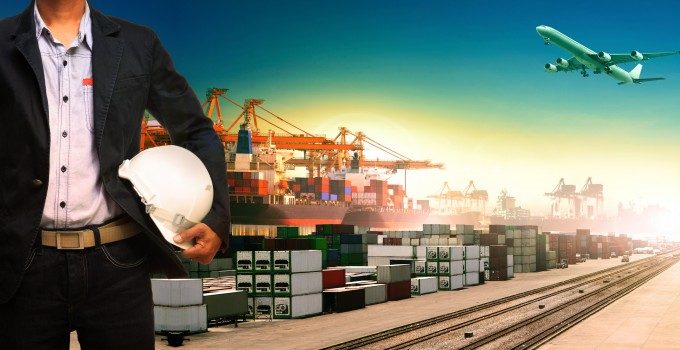 Ocean carriers continually blame their customers for the precarious state of liner shipping, and now they are pointing fingers at shippers as being culpable for the acute shortage of truck drivers in the UK.
The supply and demand haulage situation in the UK has been acerbated by a strong peak season of imports and the introduction of EU legislation requiring all HGV drivers to pass a 35-hour long, module-based Certificate of Professional Competence (CPC), at a cost of around £3,000.
It is estimated that up to 10% of drivers did not complete the CPC by the end-of-September deadline – thus making it illegal for them to continue driving. And for many that have contacted The Loadstar, the CPC was the final straw in what has clearly become an unrewarding career.
"Driving is in my family, now this job has had it," said one trucker, "hauliers pay rubbish wages, they have not realised that 39 hours in a factory gets the same pay as a driving job, where you could be away all week."
Another bemoaned: "This shortage was caused by the trucking industry not paying a high enough wage to keep people driving trucks instead of doing other jobs."
Meanwhile, at one of the pinch points at the UK's biggest container port of Felixstowe, the managing director of 3rd Party Logistics Ltd, Kevin Lawrenson, told The Loadstar that "container volumes have not calmed down for us this year", and he rued the fact that there is a shortage of good haulage suppliers to service his "large volumes of enquiries".
Mr Lawrenson added: "Let's face it – not many people leave school and want to work 13-15 hours a day, and drive on overpopulated roads."
Indeed, the CPC has been the catalyst to highlight the parlous state of the haulage industry that currently has almost as many drivers aged over 60 as under 30.
Moreover, new entrants to the driving force dropped from a record high of 48,000 in 2005 to a low of 25,000 in 2012 – an insufficient intake of new blood to compensate for retiring drivers, let alone growth.
The worsening driver shortage in the UK is creating a vicious circle of more landside congestion at the UK's major container ports, leading to longer vehicle ranks, and fewer vehicles available for jobs.
Several container lines have advised their customers to be prepared for substantial haulage delays for import containers, and anecdotal reports suggest that export container bookings are now being regarded as a low priority. Carriers have also warned of the imposition of surcharges.
In a customer advisory, Taiwanese Felixstowe-based carrier Yang Ming admitted it was "experiencing difficulty obtaining haulage to the level required", and candidly outlined the reasons for this: "Our customers have squeezed us to reduce costs and we have squeezed our suppliers, of which transport companies are one."
The advisory continued: "Down the chain transport companies have reduced their costs in a) salaries to existing employees and b) lack of investment in i) new equipment ii) replacing lost workforce and iii) training of new drivers."
Meanwhile, the UK's largest container haulier, Maritime Transport, said it started preparing for the driver CPC, and its funding, when it was first announced five years ago but complained that it was "an additional burden in a highly regulated industry, that neither the employer or employee wanted".
Maritime marketing director Andrew McNab told The Loadstar: "In our view there is an underlying issue with haulage resource in the container transport sector and it is a result of general underinvestment over many years, and, more recently, a driver shortage in parts of the UK which can be pinpointed to the CPC."