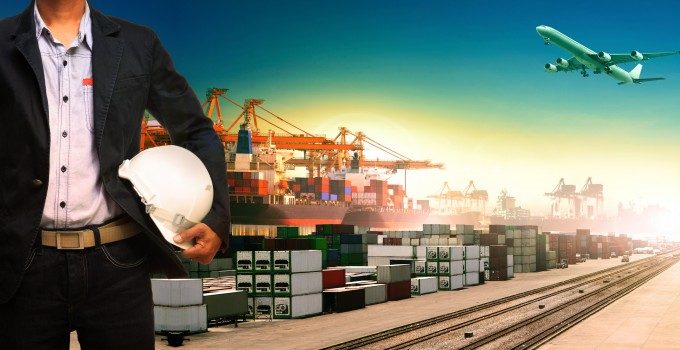 Logistics companies' environmental performance – specifically their CO2 emissions data – has now become so important to large shippers that it can win or lose major freight contracts for suppliers.
The issue of carbon emissions in supply chains has moved so far up the agenda of the world's major shippers that freight service providers' environmental performance is increasingly a decisive factor in the awarding of contracts, according to Dexter Galvin, head of supply chain at the Carbon Disclosure Project (CDP), a non-governmental organisation that aims to help industry reduce its greenhouse gas emissions.
Mr Galvin told The Loadstar that CDP research released this week showed that the environmental performance of the supply chains is now a boardroom topic in the world's largest multinational companies.
"What we have seen since we began our annual supply chain report a few years ago, is that emissions have moved from being a subject that is dealt with by a corporation's sustainability department to one that is being handled by procurement – and the environmental teams within procurement are demanding better planning from their supply chain departments to help reduce emissions," he said.
Mr Galvin quoted the example of Dutch electronics manufacturer Philips – one of the 100-plus multinational shippers that participated in this year's survey, which was published earlier this week – which has set of target of eliminating air freight from its supply chain altogether.
"Philips hasn't quite hit that yet, but it has managed to move 80% of its air shipments to rail, road and ocean," Mr Galvin said. "And that was achieved simply through better planning of its supply chain and flow of shipments – and that pressure is coming from the top of the organisation and it is getting relayed onto its transportation providers."
He also said that the primary motivation for the increased focus was neither altruistic, nor because the companies believed it may lead to increased sales if they were perceived by the general public to be "concerned about the environment".
"The number one issue the respondents were concerned with was the physical risk to the movement of their goods – the commercial damage that can be done through floods, tsunamis and so on. The increased frequency of severe weather conditions is something that is accepted by all the members of the CDP, and that's why the management of environmental issues has moved away from sustainability departments to the chief procurement officer's desk," Mr Galvin said.
The genesis of the plan came from a pilot project initiated by the CDP and Wal-Mart in 2007, which was looking for ways to cut fuel costs from its road haulage fleet. "Wal-Mart originally thought the vast majority of its emissions were from its trucking fleet, but through using our reporting methods it found it wasn't; it was actually from its reefer units.
"Wal-Mart then came back to us and asked if it could conduct similar research into its suppliers," he added.
After that the CDP added companies from the FMCG sector, followed by other sectors such as electronics and industrial, and it now features 52 of the largest companies in the world. The latest CDP report is culled from a total of 2,363 suppliers to these multinationals, which have a combined spending power of around $1trn.
However, the research also revealed significant differences between the various modes of transport. Mr Galvin said that while the container shipping industry initiative, the Clean Cargo Working Group, had established a well-founded data system for recording emissions, he said getting emissions data from road transport sub-contractors was "very difficult".
"It is hard to imagine a guy running six trucks sitting down and filling out a full CDP emissions report," he said, adding that he hoped the Green Freight initiative launched in Europe last year might go some way towards establishing standards for emissions reporting for the haulage industry – in much the same way that the US SmartWay programme has done so for the US trucking industry.
Maersk Line's environmental manager Mads Stensen said that one of the key achievements of the Clean Cargo Working Group was that it had given the industry a "level-playing field" in environmental performance.
"We want to be the best environmental performer in our industry, but one of the problems is that it is very difficult to prove. One of the main things about the CCWG is the development of standards about how we track emissions, and this allows us and our customer to do creditable emissions calculations.
"We want to compete on environmental performance, and we believe that these sort of mechanisms will lead to performance improvements," he said.
He added that the CCWG had so far only tackled the issue of reducing CO2 emissions, and although other greenhouse gas emissions were on the agenda, it was more difficult to set and achieve reduction targets.
"CO2 emissions and fuel reduction often go hand-in-hand, but it is often the other way round for NOx and SOx gases."
Separately, Maersk Line announced today that it has already hit its 2020 target of reducing CO2 emissions by 25% from its benchmark 2007 levels, and has now set a target of reducing emissions by 40% by that date.
Chief operating officer Morten Engelstoft said: "We reached this target largely from a combination of operational efficiency, network and voyage optimisation, slow steaming and technical innovation. We will hit the 40% target with more of the same."
However, what also emerged from the CDP report was a glaring disparity between the multinationals and their suppliers in terms of setting emission-reduction targets, and seeing cost-reductions as a result of hitting those targets – just 38% of suppliers set emission-reductions targets, in comparison to 92% of purchasing companies; and 29% of suppliers made cost savings from emissions reduction activities, compared with 73% of multinationals. The reported cumulative cost savings of suppliers amount to €10.2bn.
But Mr Galvin also said that a significant number of multinationals were committed to helping their suppliers improve their environmental performance, with 35% of the multinationals running training programmes for their suppliers on carbon issues. "These measures are well beyond just guidance," he said.
However, he also acknowledged that there could be commercially sensitive issues with emissions data reporting. "You can see a situation whereby a customer could work out what percentage of a supplier's business they are responsible for, which means they are aware of how much leverage they have over that supplier – that is one of the challenges."