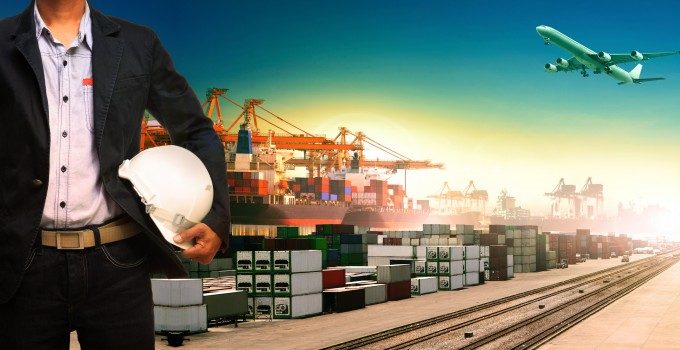 Despite the fact that its southern and eastern shorelines continue to be afflicted with the fallout from the Arab Spring, and its northern shore is home to some of Europe's most stagnant economies, the Mediterranean container trade appears to be remarkably resilient, according to a new report from Dynamar.
The shipping consultant's Intra-Mediterranean Container Trades report predicts that the volume of comtainers shipped in the region, 14.9m teu in 2013, will grow to 15.6m teu in 2015 and to over 17m teu by 2017.
Dynamar dissects a vibrant market that stretches from the western outlet of the Gibraltar Straits to the Suez Canal's eastern approach with 40 different shipping companies operating around 170 services across 100 ports, deploying around 275 container, ro-ro and multipurpose ships.
Transhipment hubs unsurprisingly dominate the region, headed by Algeciras with nearly 4m teu and Port Said with 3.8m teu in 2013. According to the report, there are 10 transhipment hubs – defined by more than 50% of their volumes being transhipment – operating in the region.
Dynamar says: "The intra-Mediterranean trade comprises two main areas: west Mediterranean and east Mediterranean. The west Med is broken down into two sub trade areas, West (Europe) Med and Maghreb (North Africa), while the east Med encompasses the Adriatic and Aegean (Greece & Turkey), Black Sea and Levant (Turkey East through to Egypt)."
The region has lured eight global terminal operators involved across 30 Mediterranean facilities, also handling intra-trade business. With eight facilities, APM Terminals is the largest, followed by DP World with six and MSC subsidiary TIL with five.
The increased demand for feeders in the Mediterranean has attracted interest from north European operators that have seen growth and margins contract in their traditional sector. Indeed, the biggest north European operator Unifeeder's 2013 acquisition of United Feeder Services (UFS) to bolster its fledgling west Mediterranean operation is a case in point.
Unifeeder's chief executive Jesper Kristensen said at the time: "Together, we will be able to further improve our services in an environment of increasing demands from our clients."
Maersk subsidiary Seago also provides an extensive network of feeders for hub and spoke operations in the Mediterranean, and with the increasing use of transhipment by carriers there is seemingly no shortage of demand for both liner and ad hoc feeders.
Dynamar said that of the 40 intra-Mediterranean carriers, MSC was the biggest with 1.5m teu of annualised capacity, ahead of CMA CGM, which operates 900,000teu. Together, these two carriers hold around 40% of the intra-Med capacity share, while "fast-growing" Turkish operator Arkas Line has expanded its market share to an impressive 15%.
The average size vessel deployed within intra-Med has increased to 1,200teu. The largest vessel in the trade is Hapag-Lloyd's 3,600teu Norfolk Express, which the German carrier deploys on its Port Said-Black Sea route, while the smallest is 800teu.