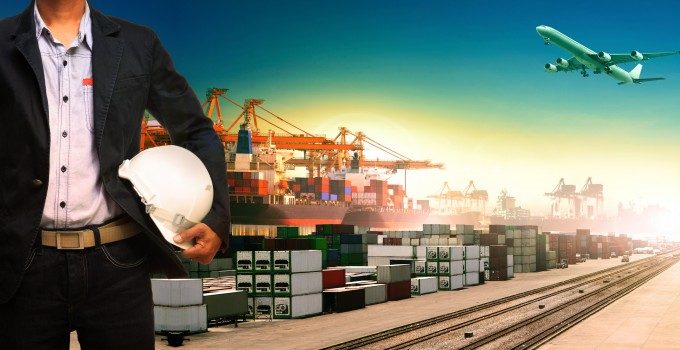 Weak trade demand and rampant competition between ocean carriers has led to unsustainable freight rates on some intra-Asia networks.
The decline has forced MCC Transport, Maersk Line's intra-Asia specialist, to consolidate its network.
"We had to rationalise by closing two services and taking six ships out," said Naresh Potty, MCC Transport's chief commercial officer.
He added: "We are satisfied with this round of rationalisation, as we fortunately managed to improve our products and provide more direct port-pairs, which is important in intra-Asia trade."
Mr Potty said that the decline in freight rates was due to carriers launching new services during a time of sluggish trade demand.
Intra-Asia's disappointing performance marks a torrid year for container shipping, highlighted most recently when Maersk Line reduced its 2015 profit outlook by $600m and announced 4,000 redundancies by the end of 2017. The revised outlook came after a drop in Asia-Europe freight rates caused by overcapacity and weak demand.
The rock-bottom freight rates and continued overcapacity seen this year could be the catalyst for a fresh wave of carrier consolidation in 2016, with CMA CGM's takeover of APL and the merger of Cosco and CSCL already underway.
However, the fragmented nature of intra-Asia shipping means any concerted attempts at carrier consolidation remain unlikely. Mr Potty estimates there are more than 70 shipping lines in the trade's thousands of "sub-corridors," and believes consolidation is "not viable".
However, he added carrier cooperation via slot swaps and vessel-sharing agreements was commonplace.
Although MCC Transport has followed parent company Maersk Line's strategy of service closures and network reductions, Mr Potty's outlook for intra-Asia trade next year is positive.
"We believe the intra-Asia trade will stabilise next year and currently expect 3-5% growth for 2016. While China, particularly in the north, is expected to lead the overall trade statistics and growth, we also see strong headwinds in several South-east Asian economies, like Vietnam and Indonesia," he said.
Mr Potty said that growth in south-east Asia was being driven by increased sourcing, rising consumption by a growing middle-class and the formation of free-trade agreements, such as the ASEAN Economic Community.
The increased sourcing seen in South-east Asia is a major factor influencing container supply chains. German footwear giant Adidas recently revealed it was considering a large-scale manufacturing shift to South-east Asia and the Indian subcontinent because of rising labour costs in China.
This has also affected Hong Kong-based TAL Group. The Wall Street Journal reports that the apparel manufacturer, which produces garments for brands such as Banana Republic and J Crew, will close its factory of 2,400 workers in the southern Chinese city of Dongguan, as it is unable to keep up with rising wages. TAL plans to relocate production to its facility in Malaysia and expand operations in Vietnam.
Mr Potty said these manufacturing trends were driving the movement of final goods for consumption and semi-finished goods for further processing, as well as raw materials and commodities.
Meanwhile, South-east Asia's maritime infrastructure would need investment to keep up with the transfer in production, he added.
"A number of ports in Asia are close to their maximum capacity and are not developing fast enough to cater for the growth in intra-Asia trade," he said.