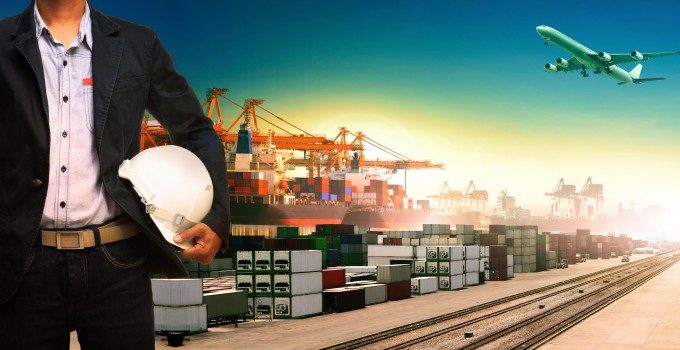 PRESS RELEASE
15 April 2019
IAG Cargo today announced the launch of a new relocations product to offer a simple and convenient solution to customers moving abroad. The first air freight carrier to offer a home relocation service directly to consumers, IAG Cargo is expanding its portfolio to provide fully integrated products to meet the needs of its customers around the world.
Partnering with Santa Fe Relocation, IAG Cargo's relocation service offers 24/7 support in over 67 different languages. A dedicated move specialist will be assigned to each customer to help every step of the way with a range of services, from new home and school searches to obtaining visas, storage, language training, and helping with vaccinations. Customers can book via iagcargo.com to simplify the process of moving abroad, whether it's for work, retirement, or adventure.
Daniel Johnson, Head of Product, IAG Cargo, said:
"This expansion of our service offering reflects our commitment to our customers and making what can be a stressful time in someone's life as easy and uncomplicated as possible. Our relocation service offers global round-the-clock support – the team is ready to help any time, day or night."
Gregoire Pinton, Chief Commercial Officer, Santa Fe Relocation, said:
"We are delighted to be partnering with IAG Cargo on their new venture to deliver a wider range of valued added services to their customers. This exiting collaboration is confirmation that our new technology and global coverage can deliver a business advantage to a wide range of clients."
The new home relocation product joins IAG Cargo's recently launched unaccompanied bag delivery service and dedicated premium pet transportation service, making it easier than ever for customers to organise their move abroad.
ENDS
IAG Cargo is the single business created following the merger of British Airways World Cargo and Iberia Cargo in April 2011. Following the integration of additional airlines into the business, including Aer Lingus, Vueling and bmi, IAG Cargo now covers a global network of over 350 destinations.
In 2018 IAG Cargo had a commercial revenue of €1,173 million. It has a combined workforce of more than 2,470 people.
Its parent company, International Airlines Group, is one of the world's largest airline groups with 573 aircraft. It is the third largest group in Europe and the sixth largest in the world, based on revenue.
For further information on IAG Cargo, please visit the IAG Cargo YouTube channel:
http://www.youtube.com/user/IAGCargo or alternatively, visit the IAG Cargo website: https://www.iagcargo.com
Media enquiries
For media enquiries, please contact the IAG Cargo press office:
·         +44 207 413 3155