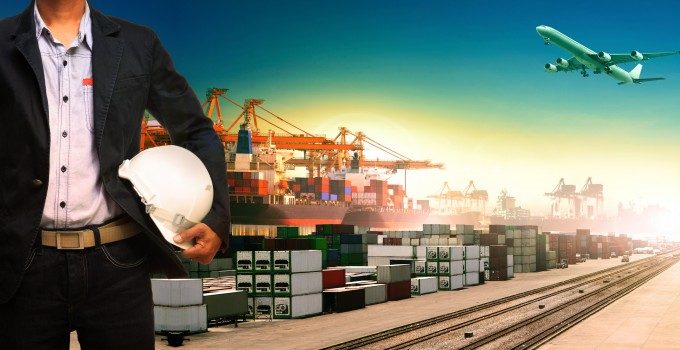 Global Ship Lease (GSL), a UK-based containership owner, revealed yesterday that if attempts to restructure its debt were successful, it would look to buy more containerships to spread its business beyond reliance on one customer – French line CMA CGM.
GSL chief executive Ian Webber said the recently announced 10%-ticketed, five-year note $400m bond offer would free GSL – in which CMA CGM has a 45% stake – from the "handcuffs" of its current "inflexible" credit arrangement with banks.
Mr Webber said it would save GSL up to $50m a year in interest payments and provide up to $70m to use for distressed ship acquisitions.
He said the move was designed to get GSL "out of jail with the banks", whose loan-to-value conditions would eventually put it in breach of mortgage covenants – given that ship values remain at a low of 80% below the 2008 peak.
According to vesselsvalue.com GSL's 17 ships, which range from 2,207teu to 11,040teu and are chartered by CMA CGM, have a current 'live' asset value of just $280m, and a scrap value of $139.5m. This is against the company's mortgage debt of $366m and its own fleet valuation, charter-free, of $350 million.
However, the value of the ships for security purposes is significantly boosted by $965m of contracted revenue due from CMA CGM, with an average remaining charter term of 7.8 years.
No doubt crucial in GSL's bid to refinance are the recent three-year extensions agreed on four 2,200teu geared ships, deployed on the African trades of CMA CGM subsidiary Delmas. This adds $54m to its contracted revenue, despite the fact that the daily hire rate was reduced from $18,465 to $15,300.
Mr Webber was unable report any progress on negotiations for extensions for two 4,113teu ships with charters expiring on April 30, which are subject to plus-or-minus 30-day options. He was not optimistic about new agreements with CMA CGM, which is paying an over-the-market rate of $7,000 a day. GSL would then have to look to charter the vessels to a third-party, idle them or sell them for demolition – the third option seeming the most likely in today's dire market for panamax ships.
Vesselsvalue.com estimates the current scrap value of the 1996-built Ville d'Aquarius and the 1997-built Ville d'Orion (pictured) at $16.4m for the pair.
Assuming that the bond issue is fully subscribed and there are no complications, GSL said it would then be in a position to talk seriously to the many German owners caught up in the failed KG vessel-owning system, with a view to cherry-picking from a long list of distressed vessels. Mr Webber expected their price to be a "small premium over scrap".
Of especial interest to GSL would be vessels below 7,000teu with ongoing charters – a sector where the orderbook is thin, especially for geared ships, for which the charter market is more robust.
The proposed expansion of its fleet would enable GSL to acquire other container operator customers besides CMA CGM.
There have been recent reports in the press of a rift between the French carrier and GSL, but Mr Webber denied this was the case, and said he "welcomed" CMA CGM's request last September for two boardroom seats.
Although it owns a 45% stake, CMA CGM currently has no representation on the four-strong GSL board. If the application is approved, the board complement will increase to six, and the application is underpinned by the argument that if GSL's customer base is to diversify then its largest shareholder ought to have some voting rights.
Mr Webber referred to the "excellent relationship" GSL enjoys with CMA CGM, which, he added, fully supported the debt restructuring, as evidenced by the recent charter extensions.
How the current "arms' length" talks on the renewal of charters would then work in practice, given that two charterer employees would be on the board, is difficult to envisage, because at some level a question of a conflict of interest must arise.
Nonetheless, Wall Street investors also suggested it would be "helpful" if CMA CGM – which is due to report its 2013 results shortly – was more directly involved, because it would a position to express its "true intent".