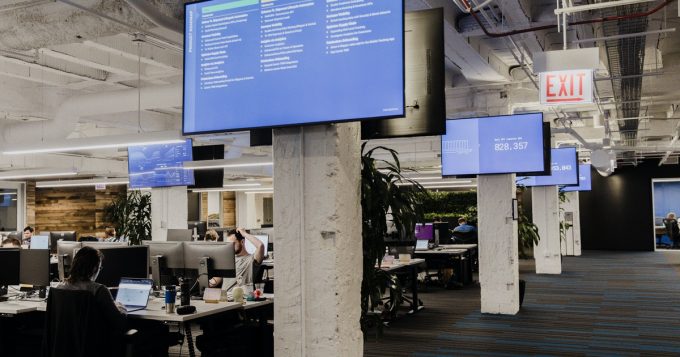 Supply chain visibility development company project44 has secured a further $202m in funding for its expansion into the Chinese, and other, markets.
The Series E investment is being led by Goldman Sachs and follows earlier investment of $241m, bringing the total to $442.5m secured to improve the company's supply chain predictability systems.
The latest tranche has seen the company's value rise to $1.2bn as supply chain issues rose up the agenda for traders during the pandemic.
Development and deployment of project44's multimodal carrier network, as well as entry into Asian markets, the development of artificial intelligence and data capabilities, will all be supported by the investment funds.
Jett McCandless, CEO and founder of project44, said the latest investment would help the company solve some of the major supply chain challenges faced by the industry.
"Goldman Sachs is not only a top-tier investor, it also has the network and resources to help project44 to deliver our strategic objective of rapid expansion into China and Asian markets," he said.
"This investment will allow us to continue hiring the best talent, accelerate our global expansion and improve our products," added Mr McCandless.
project44's current investors,  like Insight Partners, Sapphire, 8VC, Chicago Ventures and Sozo, have also increased their investment.
Organic revenue growth in the first quarter saw 135% year-on-year growth in new accounts, while the company has added 250 staff this year, spanning eight different countries, mainly in Europe.
And in the first quarter, project44 acquired data company Ocean Insights and San Francisco-based analytics company ClearMetal, as well as launching Port Intel, which supplies information on port congestion and container movements.