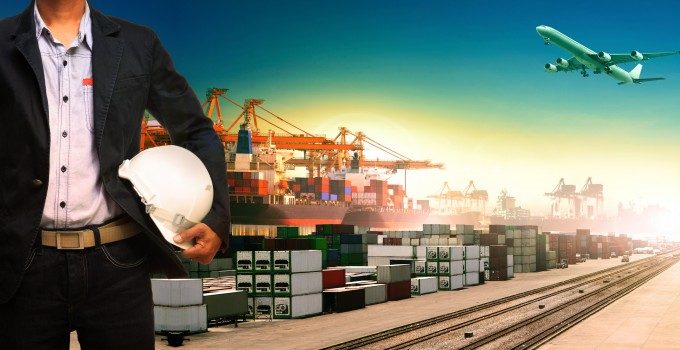 The growing problem of UK driver shortages – already threatening Christmas cargo deliveries – has been taken up by an MP, former haulier Andrew Bridgen.
"We've got to get people involved in this industry. With the Road Haulage Association (RHA) and Freight Transport Association (FTA) we are going to lobby to help recruitment next week," said Tory MP for North West Leicestershire.
"We need to pay more for training to get people into logistics. We need to be more proactive."
Speaking at a CEVA event yesterday, Mr Bridgen added: "George Osborne says that the industry will sort it out, but the industry just goes to Eastern Europe and brings in cheap truck drivers from there."
One haulage company told The Loadstar it needed around 90 more drivers, and said the shortage had been compounded by an earlier-then-expected peak season with higher-than-forecast volumes.
A forwarder said container import volumes were double what it had forecasted, and said the implementation of the Driver Certificate of Professional Competence (CPC) periodic training – which all truckers had to complete by September 10 – had created a "perfect storm".
He added that it had led to increased waiting time for an available vehicle and led to much higher rates, with the immediate carriage of a 20ft container from Tilbury to the Midlands costing £1,200 instead of the normal £500.
Shipping lines' haulage arms are also seeing longer lead times and higher rates. Maersk Line now requires a week's notice on a container collection, while MOL announced a £100 surcharge on bookings between 9am and 12pm from Southampton. OOCL will increase haulage rates by £80 per container from September 22.
The FTA said implementation of the new driver regulations had sparked industry-wide fears that Christmas cargo arriving in the UK could face serious delivery delays.
Also, as a result of the new CPC regulations, haulage companies say some older drivers have chosen early retirement rather than invest the £3,000 required to obtain the CPC.
The Driver and Vehicle Standards Agency (DVSA) said "the vast majority of drivers have met the deadline". There are an estimated 675,000 professional drivers in Great Britain, and the DVSA said 664,000 drivers had completed the 35-hour course by the deadline.
However, the FTA warned that 82% of transport managers who attended an association conference on the same day as the CPC law came into effect, reported driver shortages as a massive problem.
"Many members' depots are telling the FTA that they are short by 5-10 drivers, and driver agencies are informing us that they could do with 10 plus per branch," an FTA spokesperson told The Loadstar. "What we can definitely say is that new licence acquisitions were down 24% in 2013 compared with 2008 – in numbers, that's about 7,000 fewer."
The DVSA insisted, however, that figures for new truckers acquiring licences was already on the up this year. A spokesperson told The Loadstar that 12,623 LGV practical tests were conducted between April and June – a 3.2% year-on-year increase.
New drivers are still unlikely to fulfill the demand, which will only increase, with 40% of drivers holding licences for 7.5 tonnes-plus aged 50 and over. This means that more than 250,000 drivers in the UK will be heading for retirement in the next 15 years, according to FTA estimates.
"The logistics sector's greatest and most urgent need is for new drivers – over 149,000 of them by 2020," said Paul Brooks, managing director of the BiS Henderson Academy.
He predicted that a generation of older drivers approaching retirement, combined with the Driver CPC regulations, would see "an already alarming shortage of proficient HGV drivers exacerbated, leading to even greater pressures on logistics costs".
The FTA said it was not only the Driver CPC which had caused the driver shortage problem. The cost of licence acquisition, at approximately £3,000, meant people were unable to always fund this themselves, especially self-employed workers. This, combined with insurance problems for younger drivers, meant the industry was struggling to bring in young blood.
"If we are going to help the skills shortage, government must not belittle vocational training," said Sally Gilson, the FTA's skills policy development manager.
This was echoed by Mr Bridgen who, pointing out that the German government paid for drivers to get their CPCs, added: "Commonsense in the House of Commons isn't as common as you'd like it to be. Nor is business experience."
One haulier added: "How may school leavers have £3,000 spare? This industry is not appealing to today's youth and the government ought to help us incentivise the industry."
The FTA is raising awareness of the lack of young people coming forward with the hope of attracting more into the industry.
"The FTA is starting a campaign for vocational training to be like student loans – the current career-development loan is 9% APR compared with around 3% for a student loan," a spokesperson for the FTA said. "We are also working with the Department for Work and Pensions on a logistics campaign which will look to promote the industry in schools."
Although the run-up to Christmas has highlighted the issue, Ms Gilson stressed that driver shortages were not just a seasonal issue: "FTA members recruiting for full-time positions are struggling for applicants."
Nonetheless, this particular pre-Christmas peak is set to be more challenging than most for forwarders and hauliers, and there will be an intense focus on the capacity of agency drivers and subcontractors to fill the void.
"This massive peak in demand leads to heavy use of agency drivers, and FTA members are really worried that these drivers may not be legally ready to drive when they are needed," Ms Gilson added.
The FTA said that surveys of agency driver availability suggest there may not be the numbers of qualified drivers to meet peak demand.