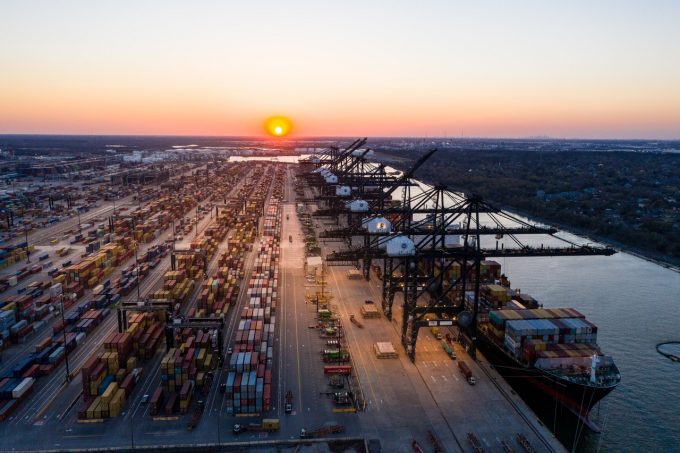 Shippers have caught a break at the port of Houston, after a new import dwell time fee due to enter force today was delayed, thanks to problems with third-party software to operate the system.
The Loadstar has reported how Houston had become the most-congested import terminal in the US, thanks to high volumes as shippers sought to sidestep blockages at the west coast ports of Los Angeles and Long Beach.
As of September, box volumes at Houston had risen by 26% over the same period in 2021, thanks to imports of plywood, bagged goods and cars.
The new sustained import dwell fee would apply on the eighth consecutive day of no movement at $45 per container, to incentivise smoother movement of boxes out of the port.
The next tier of fees, for "excessive" dwell times rises to $50 and, ultimately, the charge would increase to $150 a day for containers there for 14 days or more past free-time expiration. The charges would be in addition to the port's demurrage charge of $61.15 a day.
At the end of October, port executive director Roger Guenther concluded it would be "reasonable to further incentivise the BCO, or third party accepting the charge on its behalf, to remove containers from the terminal and reduce dwell time".
Other measures to deal with congestion include last month, Houston unveiling a plan to requisition 100 acres of surface at the Bayport Container Terminal, which was originally developed as a cruise terminal and latterly used as a car park, for use as an additional container yard.
"Houston now plans to change the use of the East End [as a container yard]," the port said, which will include "paving the existing auto terminal area and adjacent unpaved area to its south".
However, it may be that port congestion has abated by the time the charge finally enters into force, as marked progress has already been made. Diring last month, the number of containers outstaying their welcome had nearly halved, to 8.6%, down from 15.4% at the start of November.
In a development typifying the recent instability, Maersk announced in September that it was suspending import bookings destined for Fort Worth, before reversing the decision at the beginning of October, after dwell times fell 20%.